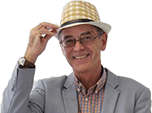 McLaren 570S Spider (2017–)
Model History
June 2017
McLaren 570 S Spider revealed
The new McLaren 570S Spider combines the exceptional dynamism and refinement of the 570S Coupé with the extra exhilaration of open-air motoring. Hand-assembled in Woking, England, the 570S Spider is the most attainable McLaren Spider ever and brings supercar attributes such as carbon-fibre construction, a mid-engined layout and extreme performance for the first time to the luxury sports convertible segment.
The two-seat, rear-wheel drive 570S Spider is the third bodystyle in McLaren's Sports Series portfolio, lining up alongside the Coupé and the GT. Compared to the Coupé, the 570S Spider adds a neatly integrated, retractable hardtop that when lowered delivers an even more immersive and exhilarating driving experience. The two-piece roof – which is engineered using technology proven in the McLaren 650S and 675LT Spider models – is constructed of lightweight composite panels and creates a purposeful, sleek appearance whether raised or lowered.
Most importantly, there are no performance compromises versus the 570S Coupé, with the Spider maintaining the same electrifying pace, dynamic excellence and impressive refinement. The carbon fibre MonoCell II chassis at the heart of all Sports Series cars does not suffer any reduction in strength or stiffness in convertible guise, or require any additional structural actions. This has allowed McLaren engineers to design and develop the 570S Spider without concerns that are potentially a significant issue with steel or aluminium structures.
Electrically operated from the driver's seat using one simple control, the roof folds effortlessly to stow beneath a beautifully crafted tonneau cover that rises automatically to accommodate the lowered panels and returns to its closed position with the assistance of soft-close technology. The roof can be opened or closed in just 15 seconds, at vehicle speeds of up to 40km/h (25mph).
A glazed wind deflector can be electrically raised or lowered at the push of a button, providing further versatility with the roof up or down. The deflector reduces wind-buffeting when the roof is down and if desired can be lowered when the roof is raised to allow additional sound and fresh air into the cabin. Owners wanting to enjoy even more of the distinctive exhaust note of the new Spider can specify an optional sports system that features an ESG to channel exhaust sound towards the cabin, via the area beneath the tonneau cover.
The retractable hardtop is designed to withstand the severest conditions and is significantly more weather- and fade-resistant than fabric, yet with its operating mechanism adds just 46kg to the weight of the Spider; this is the only variance in weight between the new convertible and the 570S Coupé.