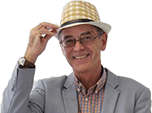 McLaren 570S Spider (2017–)
Last updated 26 October 2017
Interior
Inside, the McLaren 570S Spider feels like the performance car it is. The steering wheel is small and has no confusing switches or dials on it, the instrument display is digital and there is more focus on controls for driving modes than ventilation or audio.
In stock form the cabin looks a bit plain – but it's unlikely anyone who buys a 570S will forgo options like carbon fibre and Alcantara, which make the interior feel as special as the exterior. Space is reasonable, with plenty of adjustment in the seats and steering wheel.
McLaren makes a point of explaining how it makes everything in house. There are no switches or instruments taken from other car makers so everything, right down to the indicator stalks and window switches, is a McLaren part and it's yet another one of those little details that adds exclusivity.
That said, the McLaren also uses its own infotainment system which is a bit fiddly at times. Still, you'll get used to it quickly enough – it just lacks that high-tech feel you get in a Porsche 911 Turbo S or an Audi R8 Spyder. It's very good – just not as good as those.
It isn't exactly practical either. The 'dihedral' doors are effectively halfway between gullwing and scissor doors and they look great – but they're not ideal in a tight parking space and they don't make getting in or out all that graceful.
Storage is minimal too, with space for a couple of overnight bags and nothing more. On that front the 570S does have a trick up its sleeve though -there is a little bit of room under the tonneau cover for an extra small bag - but you'll have to get rid of it if you want to enjoy top-down motoring. 
There are dozens of optional extras including various carbon-fibre interior and exterior details, several wheel designs, lots of upholstery finishes and much more besides - so much so you're unlikely to find two examples of the 570S that are the same. And if you want something very special, McLaren Special Operations will help you out - provided you have deep enough pockets.