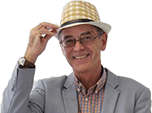 Lexus LS 600h (2006–2012)
Last updated 17 July 2017
Video Road Test
Kerb weight
1910–2430 kg
Warranty
3 years
Servicing
10,000 miles
Driving
Think about it for a moment. A two-and-a-half ton limo that can pull 60mph in 6 seconds, go on to an electronically limited 155mph, cruise at 112mph at just 2,000rpm, return 30.4mpg and steams in at just 219g/km CO2 so it's also the only limo that doesn't get hit with £400pa tax.
The 'Hybrid' signs on the side clearly tell the public you care about the environment, perhaps not quite as much as a Prius owner, but at least you aren't leaving everyone else to choke in your exhaust fumes.
Prior to driving there was some alarm at the electronically controlled electric steering, which is high ratio at low speeds, low ratio at high speeds, yet quickens up in "pre accident" scenarios. Some of us wondered if this would translate to "fear steer".
Yet out on the road it offers a better impression of driver "feel" than any previous Lexus LS. It isn't perfect because it isn't linear. Electronics have taken over from castor and mechanical precision. But the car is aimed at drivers who might not happen to be as interested driving as the rest of us (mainly Americans), and the electric steering combined with the other chassis electronics might just save their lives together with anyone else's that they might otherwise crash into. Even driving on simulated ice the car collects itself and stays under control. We certainly had no alarming moments, despite using the ferocious acceleration to the full on ordinary roads and maxing the car many times (when space and prudence allowed) on the autobahns.
I could go on and on about equipment levels. Thankfully there is no interpretation of i-drive. Instead, individual buttons control individual functions and you never get so locked into a menu you could crash into the car in front. But there is so much kit that to describe it all would take a book, so instead I'll refer you to the equipment list below, laboriously transcribed on the plane.
To sum it up, despite the steering and the heavily intrusive ESP (of which only 30% can be switched off), this is a car I liked on all levels.
It works on logical argument for delivering 0-60 in 6 seconds, 155mph, 30mpg and 219g/km, which is almost V12 performance at V6 diesel economy.
But it's also satisfying and so comfortable to drive. I reckon I could do 1,000 miles in a single stint without a twinge.
If my present little earner were to suddenly end, I might find myself asking, "do any potential LS600h owners need a chauffeur?"
Engines
| Engine | MPG | 0-62 | Top speed | CO2 |
| --- | --- | --- | --- | --- |
| 600h | 30 mpg | 6.3 s | 155 mph | 218–219 g/km |
List Price from
£73,275
Buy new from

£69,660

Contract hire from

£969.90

per month