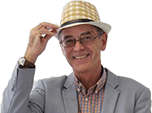 Lexus LS 600h (2006–2012)
Model History
August 2006
New LS600h shown. A 443bhp all-wheel-drive hybrid luxurious saloon combiniing 5.0 litre V8 with two high output electric motors and 2-stage E-CVT transmission.
5,030 mm (16' 6") or 5,150mm (16' 11") long by 1,875mm wide by 1,474mm high.
European sales from 2007. World's first full hybrid V8 powertrain, featuring new lightweight 5.0 litre engine with high output electric motors and new large capacity battery pack. Maximum power of more than 443bhp matches the performance of conventional, normally-aspirated petrol V12 engines. Permanent four-wheel drive and electronically controlled epicyclic CVT. Combined cycle fuel consumption of more than 30.4mpg and CO2 emissions of 219g//km out perform all petrol and diesel rivals. Class-leading active, passive and preventive safety features, including Advanced Pre-Crash Safety, Advanced Obstacle Detection, Emergency Steering Assist and Driver Monitoring systems. Long wheelbase 5,150mm model's extra length dedicated entirely to extra rear cabin space. Luxury innovations on LS 600h L include a 'Relaxation Pack' of reclining rear seats, one with footrest, backrest massage, rear seat cushion airbags and body-heat-sensing climate control.
October 2007
On sale in UK from around £60,000 to around £85,000. Has official combined-circuit fuel consumption of 30.4mpg and CO2 emissions of 219g/km.
Prices:
LS 600h £81,400
LS 600h L £83,645
LS 600h L with Rear Seat Relaxation Package £88,000
THE ONLY LIMO THAT DOES 0-60 IN 6 SECONDS, 155MPH, YET ALSO OVER 30MPG AND JUST 219g/km CO2.
For existing owners at 12-2-2008 Congestion Tax free until October 2010. For new owners, Congestion Taxed at £8 a day from 27-10-2010.
September 2009
From 2010 MY the only Lexus LS to be sold in the UK. Comprehensively revised, incorporating updates to the exterior and interior designs, a redesigned seating configuration, significantly updated equipment and enhanced driving dynamics. The world's only full hybrid vehicle in the premium luxury sedan segment, the Lexus LS 600h will be instantly identified as the high performance flagship of the LS model range through bespoke exterior and interior styling cues, improved packaging, and numerous enhancements to the vehicle's Lexus Hybrid Drive system.
September 2009
Improvements for 2010 model year: LS 600h and long wheelbase LS 600h L full hybrid models revised. Lexus Hybrid Drive system now meets Euro V emissions standards. More compact hybrid battery packaging. New ECO driving mode with efficiency-adjusted throttle and air conditioning performance. New hybrid-exclusive exterior styling features and new exterior colours. Rear Seat Relaxation Pack introduced in five-seat configuration. New HDD Lexus Navigation System. Automatic headlamp high beam system. Available to order in the UK from mid September 2009 with customer deliveries from early 2010.
March 2010
More details of advanced technology and more passenger comfort for 2010, reinforcing its position as one of the most sophisticated and luxurious cars on the market. The revised range now centres on the five-seat LS 600h L long-wheelbase model, equipped with a Rear Seat Relaxation Package
Lexus has made the LS 600h L's Rear Seat Relaxation Package available as an option for five as well as four-seat models. It provides a series of features that provide a truly first class travelling environment.
The package equips the left hand rear seat (on right-hand drive models) with an electrically adjustable ottoman foot and thigh rest and an adjustable massage function that can replicate techniques from Shiatsu to acupressure. The seat is fitted with seat cushion airbag and, to give a clear view, the front passenger headrest can be electrically folded down. All rear seats have an electric recline adjustment.
The features include a more sophisticated climate control system that monitors the passengers' body temperature for more effective control of the cabin environment. For the four seat version, a fixed centre console is provided with a built-in cool box, DVD and CD store and a retracting and adjustable wood inlaid tray.
Where four seats are specified, the rear seat entertainment system features a roof-mounted nine-inch VGA LCD monitor; with the five-seat option the screen is centre console mounted.
The advanced headlight system is further improved with the adoption of automatic high beam operation. A sensor in the rear view mirror detects on-coming traffic, streetlights and vehicles ahead and automatically switches the headlight high beam on and off as conditions require.
The Lexus LS was the first car in the world to feature LED technology for low beam headlights. It offers exceptional illumination power across the full width of the road, without causing glare for oncoming traffic. The units use less power than conventional lamps and light up almost instantaneously. Their design, with a transparent blue ring around each of the three projector lenses, gives the LS 600h an unmistakeable headlamp signature.
The effectiveness of the headlights is further increased by the Intelligent Adaptive Front-lighting System (AFS), which swivels the headlamp units in line with vehicle speed and steering angle to improve illumination through bends at junctions and when turning into parking places.
The performance of the LS 600h's electronically controlled braking has been improved by 12.5 per cent. The 380 mm ventilated front discs brakes are equipped with six-piston callipers, discs and pads of which have been jointly developed with Brembo. Featuring high mu pads to reduce abnormal noise and vibration, the new brakes provide excellent feel and the fade-free, high speed stopping power.
In common with its sister Lexus models, the 2010 LS 600h adopts a 40GB hard disc drive (HDD) system to support its satellite navigation. The HDD also provides 10GB storage for an on-board sound library of digital files.
The 2010 LS 600h can be identified from its new front grille and front and rear bumper design. Signature LED sidelights have also been added, together with turn indicator lamps integrated in the door mirrors. The range of exterior colours has been revised, including the introduction of a new shade, Crystal Sapphire.
The 2010 LS 600h gains new LCD dashboard instrumentation and improved "butterfly" design headrests. All versions of the car now benefit from the Rear Seat Upgrade Package, which includes four-
zone climate control, a multi-function rear centre armrest with through-hatch into the boot, rear side airbags, electric sunshades on the rear doors, electrically adjustable rear seats with memory settings, lumbar massage and integrated air conditioning and roof-mounted air conditioning diffusers.
| | | | |
| --- | --- | --- | --- |
| MODEL | OTR PRICE | VED BAND | INSURANCE GROUP |
| LS 600h | £90,660 | K | 50E |
| LS 600h L | £87,440 | K | 50E |
| LS 600h L Rear Seat Relaxation Package (4 or 5 seats) | £96,645 | K | 50E |