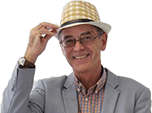 KIA Sedona (2006–2012)
What's good
Voted best MPV for towing in 2010 Practical Caravan-What Car? Towcar awards thanks to its new 2.2 litre diesel engine and six-speed automatic transmission. The Sedona now features an all-new four cylinder R Type 2.2 litre 16 valve engine with a variable geometry turbocharger and common-rail injection. That develops 192bhp at 3,800rpm and in the six-speed automatic version torque is upped to 436Nm between 1800 and 2500rpm delivering exceptional flexibility just where caravanners want it - in the middle of the cruising range. The new engine and auto-box also delivers outstanding refinement and economy with reduced CO2 emissions.
What to watch out for
Rear seats don't fold into the floor.
3-2-2012: USA Bulletins ELE020 through ELE025 show that 2012 models need the the positive cable ends to their batteries replaced. (Source New York Times: Automobiles.)
21-11-2013: Automatic transmission needs an additional oil cooler for towing.
24-7-2016: Report of hesitation and lack of power accompanied by engine management light by 3,000rpm in 61k miles 2008 Sedona. Suspect either variable vane turbo or, more likely, partially blocked turbo bearing oil feed and oil return pipes.
Recalls
1-6-2013: R/2013/055: KIA Sedona (and other KIA vehicles): Brake lights may malfunction. The vehicles brake lights may intermittently malfunction due to carbonisation of the contacts within the brake light switch. This can also affect other systems on the vehicle including: ESC, cruise control, gear selection (autoboxes), engine check lamp. Fix: Recall vehicles likely to be affected to replace the brake light switch. VINs (for Sedonas) KNEMB754276123159 to KNEMB754276193163; Build dates: 1-3-2008 to 30-11-2009.
31-3-2014: R/2014/012: KIA Sedona. Front suspension arm may fail. The front suspension lower suspension arms may corrode due to insufficient coating of the steel on the inner surfaces. Excessive corrosion could cause weakening of the arms (Thinning of metal). Gradual weakening of the lower suspension arms. Customers are unlikely to notice any symptoms but may notice juddering from suspension area. Ultimately the arm could fracture. Fix: The front suspension lower arms will be checked for corrosion and the thickness of the steel measured. If the thickness of the steel is sufficient the cavities will be filled with cavity wax to prevent corrosion. If the thickness of the steel is below the minimum the arms will be replaced. VINS: KNEMB754266016786 to KNAMH816MB6448611; Build dates: 8-10-2005 to 14-8-2012.
1-10-2016: R/2016/197: KIA Sedona. Bonnet catch may fail and bonner may spring open obscuring windscreen. Affected vehicles may suffer surface corrosion that could cause the secondary bonnet latch to remain in the open position when the bonnet is closed. Under these circumstances, if the bonnet has not been properly and fully closed in the lock position, the bonnet may open while driving and obscure the driver's vision. Fix: Replace bonnet catch on affected vehicles. VINs: KNAMB754296281793 to KNAMB754386273892; Build dates: 15-6-2005 to 4-4-2015.
We need your help with our latest Satisfaction Index, so that we can help others make a smarter car buying decision. What's it like to live with your car? Love it? Loath it? We want to know. Let us know about your car - it will only take a few minutes and you could be helping thousands of others.
Help us with the Honest John Satisfaction Index now