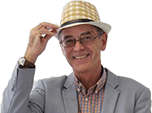 KIA Magentis (2009–2011)
Last updated 1 September 2016
Thoroughly competent large front-drive saloon with diesel engine and low price.
Interior plastics and glues smell a bit. Belt cam diesel. Only has a three year warranty.
Updated 11 August 2010
Kia New Vehicle Warranty Terms & Exclusions: * There is no mileage limit during the first 3 years, except for vehicles used as taxis where a limit of 100,000 miles applies. * There is a 100,000...
Introduction