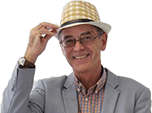 Review: Ineos Grenadier (2021)
Back-to-basics 4x4 to be built in Wales.
On sale 2021.
Recently Added To This Review
18 September 2019 Ineos Grenadier to be built in Wales
Ineos Automotive has announced its 4x4 vehicle will be called the Grenadier and built at a site in Bridgend, South Wales. More than 6000 people voted for the name in an online poll, with inspiration... Read more
Ineos Grenadier (2021): At A Glance
Intended to fill a gap left by the original Defender, the Ineos Grenadier will feature a body-on-frame construction with a steel ladder chassis and aluminium body. All models will have permanent four-wheel-drive along with three locking differentials and a low-range gearbox, making it a capable off-roader.
There'll be a choice of body styles (including a pick-up model), while the cabin will take a fairly spartan approach. Owners will be encouraged to modify their vehicles with mounting points fitted for aftermarket accessories such as roof racks.
Power will come from 3.0-litre petrol and diesel BMW engines, combined with an eight-speed automatic gearbox. Like the new Defender, a manual transmission won't be offered.
Although prices are expected to undercut its Land Rover rival, the brand is hinted it could target high-spec pick-up trucks when it goes on sale in 2021. That'll give it a price range of around £35,000 - £45,000.