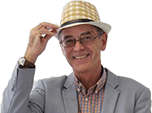 Honda Accord (2008–2015)
Last updated 16 April 2019
Refined and rides smoothly. Well thought out interior. Ideal with 2.2 i-DTEC engine. Robust build quality.
2.0-litre and 2.4-litre i-VTEC engines with automatic gearboxes less impressive. No hatchback version.
Updated 16 April 2019
Report of ABS, TSA, VSA warning lights showing intermittently on 1009 Honda Accord at 92,000 miles. Is an MoT failure and Honda quoted cost of replacing the modulator will be £2,250. We suggested...
Introduction
The Honda Accord saloon straddles an ever-widening divide between mainstream family cars such as the Ford Mondeo and Volkswagen Passat and executive machines like the BMW 3 Series and Audi A4. Almost caught in limbo, the Accord is pricier than the former and misses the classy buyer appeal of the latter.
This is not to say the Accord lacks quality, after all it is a Honda. The detail of the build and excellence of the materials is beyond reproach, yet the Accord doesn't carry off the appeal of Audi, BMW or Mercedes-Benz and the dash layout is showing its age all too clearly.
There is plenty of space inside the Accord, however, so you'll have no trouble carrying the family or friends in the front and back seats. The restrictions of a saloon body hamper its luggage carrying aspirations though, plus the boot is not as spacious as some rival saloons.
There's no faulting Honda's generosity with equipment in the Accord. Covering ES, ES GT, EX and the sporty Type S, all have plenty of life's luxuries and the two upper trim levels come with leather upholstery as standard.
Depending on the trim you choose, there's a choice of three engines and manual or automatic gearboxes. The 2.0 and 2.4-litre i-VTEC petrol engines are smooth and potent, while the 2.2-litre i-DTEC diesel is offered in 150PS and 180PS outputs and both are willing.
Matching the engines' keen efforts is handling that shows Honda knows all about cornering grip. However, the steering is low on feel and the suspension is too unsettled on most roads for the Accord to be considered among the finest in any class.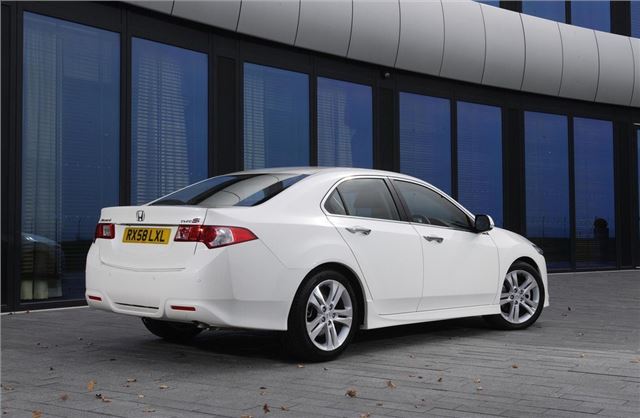 Owners' reviews
Reliable, quiet, subtle and powerful
A great long distance tourer at a good price
I think I'll keep this one.....
Lots of equipment, good ride, diappointing performance, excessive brake wear