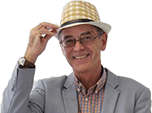 Ford Fiesta Active (2018–)
Last updated 3 July 2019
'Crossover' version of Ford Fiesta with raised ride height that gives more compliant suspension than standard Fiesta.
Will get you down a bumpy track but not seriously off road.
Updated 25 June 2019
Report of "metallic sounding clunk from around the pedal area when the brake pedal is released, right at the top of travel" of a new Ford Fiesta Active at 1,000 miles. Dealer replaced the brake booster...
Introduction
The Ford Fiesta is Britain's best-selling car and a brand in itself. Ford also sells the EcoSport, a lacklustre crossover only bought by faithful Ford fans unwilling to consider more competitive rivals.
The firm has decided it needs something in the middle - a car that crosses the venn diagram of enthusiastic Fiesta buyers and the booming crossover market. Enter the Fiesta Active, a beefed-up supermini with an extra 18mm of ride height and some body cladding.
 Buyers can choose a 1.0-litre EcoBoost petrol engine in 85PS, 100PS, 125PS or 140PS guise. Or there's a 1.5-litre TDCi diesel with 85PS or 120PS. The 100PS petrol is available as an automatic, but the rest come with a manual gearbox.