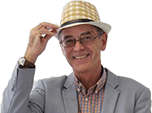 FIAT Punto (2010–2018)
Last updated 18 March 2019
Low running costs thanks to economical engines. Impressive MultiAir petrols. Good levels of standard kit. Comes with a driver's knee airbag and five three point seatbelts.
Overly firm ride. Gear change not positive enough. Initially too expensive. Zero star 2017 Euro NCAP rating.
Updated 18 March 2019
Crurious case of 2010 FIAT Punto Evo GP 1.4 8v with 60k on the clock. The car is well maintained, but at 70mph the engine is noticeably louder (roaring) than at 60 and then it's quieter again even at...
Introduction
Fiat's Punto has undergone several name changes. Renamed the Punto Evo in 2010, it reverted to plain Punto in 2012. However, it remains an 'evolved' version of the Fiat Grande Punto which was launched in 2006. That's not a bad thing though - the Grande Punto is a good hatchback that's fun to drive and good value - and the Fiat Punto Evo built on that.
The most obvious upgrades are on the outside where the Evo got a front end inspired by the funky Fiat 500. It certainly gave it a softer appearance compared to the Grande Punto although the styling does seem to divide opinion. There were changes on the inside too with a redesigned dash and a better quality feel.
There were new petrol and diesel engines which focus on economy and efficiency but not at the expense of performance. All the engines use a start/stop 2012 system to reduce fuel consumption when sitting in traffic and this has real benefits for the MultiJet diesels which can average more than 65mpg. The the main change under the bonnet came in summer 2012, when the turbocharged TwinAir engine became available.
Refinement has been improved, so the Punto, is quieter on the motorway and off it the Punto is easy and enjoyable to drive. The one let down is an overly firm ride which is especially noticeable on models with larger wheels but this doesn't detract too much from what is a very likeable hatchback.