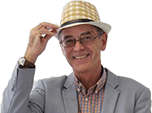 DS 4 (2011–2018)
Last updated 21 March 2019
Video Road Test
Kerb weight
1255–1420 kg
Warranty
3 years / 60000 miles
Servicing
16,000–20,000 miles
Driving
The DS 4 is unfortunately not the greatest car to drive. The suspension does a poor job of ironing out undulations, bumps and potholes, with almost constantly unsettled ride quality. The DS4 only really feels relaxed on very smooth road surfaces, which is a real shame.
The problems don't stop there. The steering is oddly weighted, which means it feels a little too light at higher speeds and not quite light enough at lower speeds. This, paired with the poor suspension set up, does little to inspire confidence on a twisting, uneven B-road, even though body roll is generally well controlled.
Picking the Crossback variant does help matters, thanks in part to its higher suspension. It feels somewhat smoother than the standard hatchback model, but it's still far from the last word in relaxed ride quality. That's unfortunate, because the DS 4 has some great engines that work well in other cars including the Peugeot 308.
From 2011 the DS4 range – originally with Citroen badging – was sold with some impressive engines including the 155PS 1.6-litre THP petrol, but there were some duffers in the mix too, including an e-HDi Airdream diesel with a slow-witted automated manual transmission. Thankfully things are better for later cars, with a very good range of engines to choose from.
From 2015 even the entry-level engine - 130PS PureTech petrol - is great, despite its modest 1.2-litre capacity. It's smooth, punchy and responsive. Plus it is economical, with official figures of 54.3mpg and emissions of 119g/km. Better still is the 120PS BlueHDi diesel, which is just as quiet and smooth but with lower emissions and the option of an impressive six-speed automatic transmission. Official economy is 72.4mpg.
Those who want a more powerful petrol engine can opt for the 165PS 1.6-litre THP, which only comes paired to a six-speed auto. There is also a 210PS version of the THP with a manual transmission. Both offer surprisingly low emissions for such powerful petrol engines, coming in at 130g/km for the 165PS engine and 138g/km for the 210PS version.
But perhaps the best engines of all are the 150PS and 180PS BlueHDi diesels. These are quiet and refined, yet provide punchy performance thanks to good low down torque delivery. Despite this fact, emissions are low. Even the top 180PS engine, which only comes with an automatic transmission, produces just 115g/km of CO2, making it tax friendly. Claimed economy for this engine is 64.2mpg.
Engines
| Engine | MPG | 0-62 | Top speed | CO2 |
| --- | --- | --- | --- | --- |
| 1.2 Puretech 130 | 57–58 mpg | 9.9 s | 123 mph | 116–119 g/km |
| 1.2 Puretech 130 Crossback | 57 mpg | 9.9 s | 123 mph | 120 g/km |
| 1.6 BlueHDi 120 | 72–74 mpg | 10.9 s | 117–120 mph | 100–103 g/km |
| 1.6 BlueHDi 120 Crossback | 72 mpg | 10.9 s | 117 mph | 103 g/km |
| 1.6 BlueHDi 120 EAT6 | 69–72 mpg | 11.4 s | 117–120 mph | 102–108 g/km |
| 1.6 BlueHDi 120 EAT6 Crossback | 67–69 mpg | 11.4 s | 117 mph | 108–111 g/km |
| 1.6 THP 165 EAT6 | 50 mpg | 8.7 s | 131 mph | 130 g/km |
| 1.6 THP 210 | 48 mpg | 7.8 s | 146 mph | 138 g/km |
| 2.0 BlueHDi 150 | 67–69 mpg | 8.8 s | 129 mph | 100–111 g/km |
| 2.0 BlueHDi 150 EAT6 | 64 mpg | 8.6 s | 127 mph | 115 g/km |
| 2.0 BlueHDi 180 EAT6 Crossback | 64 mpg | 8.6 s | 135 mph | 115 g/km |
| 2.0 BlueHDi EAT6 | 64 mpg | - | - | 115 g/km |
| 2.0 HDi 180 EAT6 | 64 mpg | 8.6 s | 127 mph | 115 g/km |
| 2.0 HDi 180 EAT6 Crossback | 64 mpg | 8.6 s | 127 mph | 115 g/km |