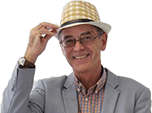 Dacia Nova and Solenza (1995–2004)
Last updated 26 March 2015
Tidy hatchback, smaller than an Escort, bigger than a Fiesta.
Only a few made it to the UK
Updated 1 January 2004
Effectively replaced by the Logan
Introduction
I saw this yellow thing driving around in 2012 and wondered what it was. Eventually spotted the badges: Dacia Solenza. The Solenza was the last incarnation of the Nova, that started life as an in-house Dacia designed 3-box 5-door hatchback slightly bigger than a Fiesta and smaller than an Escort.
Transverse Renault engines (basically Renault 9/14/Clio).
After Renault bought Automobile Dacia in 1999, the Nova was rebadged SupeRNova and gained fuel injection. It was facelifted again in 2003 when it became the Solenza, then replaced by the Logan in 2004.