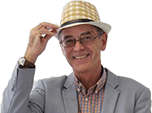 Dacia Logan (2004–)
Last updated 26 March 2015
Cheap Renault Modus-based saloon.
Unavailable in the UK.
Updated 1 October 2008
Dacia launches Dacia eco²
The Dacia range has seen the addition of two new models in 2008: Dacia Logan Pick-up, which was introduced in March, and Dacia Sandero, which went on sale in June. Two other models have been, or will...
Introduction