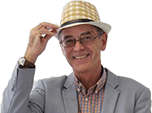 Review: Citroen C5 (2001 – 2008)
Rating:
Very comfortable ride. Excellent crash test rating. Roomy and better-looking estate is the one to go for.
Front and rear of pre-September 2004 hatchback look like they're from two different cars. High number of faults. Expensive diesel particulate filters of 2.2 diesels can need replacement every 4 - 5 years.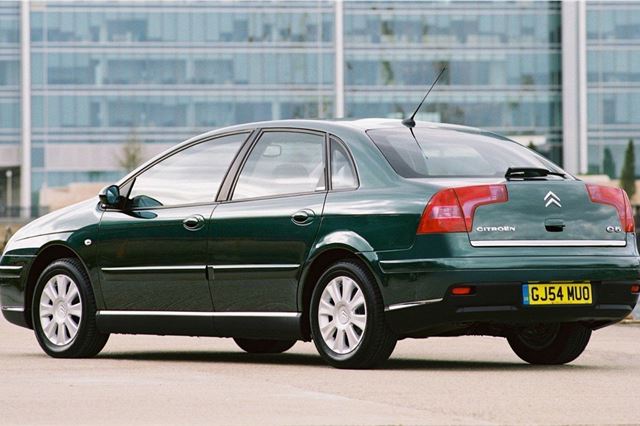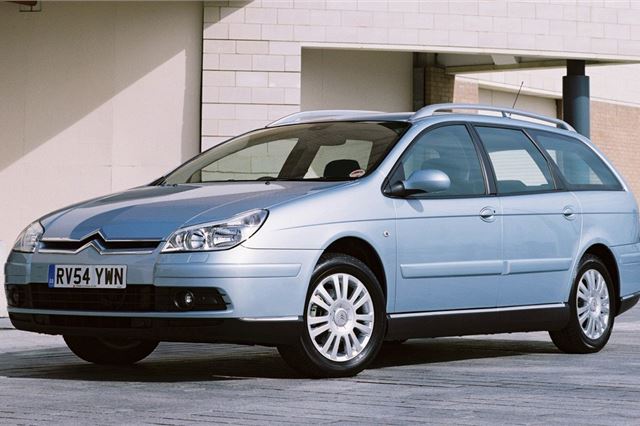 Citroen C5 (2001 – 2008): At A Glance
At last we have some distinctive shapes among upper-medium family cars. The 'top hatted' VW Passat started the trend, the handsome, clean-cut new Ford Mondeo followed, hotly pursued by the stylish, elegant Renault Laguna II. Now, to replace the Xantia, we have the Citröen C5. Beauty is in the eye of the beholder.
The C5 has beaten Peugeot to the PSA group's new 'platform 3'. A conventionally suspended 406 replacement will follow. But the C5 remains faithful to Citröen's unique hydraulic suspension, the latest incarnation of which is christened 'Hydractive 3'. One of the new benefits is automatic ride-height adjustment depending on vehicle speed and road surface, so at speeds of more than 68mph on well surfaced roads, the car lowers itself by 15mm at the front and 11mm at the back. On the other hand, if it encounters a poorly surfaced road, and the car is travelling at less than 44mph, ride height is automatically raised by 13mm. A further advantage of the estate car version (due later) is a switch in the loadspace which enables the driver to lower the rear of the car for easier loading.
If ever there was a case for plastic surgery, it had to be the 2001 model Subaru Impreza. Closely followed by the Citroen C5 hatchback.
Thankfully, in 2005, it got it. The C5 estate always had eye appeal. But the hatchback looked like two entirely different cars that had been cut and shut together. Citroen was so self-conscious of this it even delayed the C5 launch for some last-minute nip and tuckery which merely made the best of a bad job while the stylists at Velizy went to work on a full facelift.
Judge for yourself. The front gives the impression of an Italian speedboat. The rear just a hint of a Maserati. But at least they now look like the front and back of the same car. And some angles are very pleasing.
I'm harping on about this because the looks are the main change. However, there are a lot of other improvements, some extra equipment and some new engines, most significant of which is the one we drove.
Citroen C5 2001 Range Road Test

Citroen C5 estates 2001 Road Test

Citroen C5 facelift 2005 1.6HDI 110 Road Test

Citroen C5 2.2 HDi 173 auto Road Test
Citroen C5 (2001 – 2008): What's It Like Inside?
Dimensions
Length
4745–4839 mm
Width
1780 mm
Height
1476–1511 mm
Wheelbase
2750 mm
Inside, total cargo capacity in the estate is 1,658 litres: biggest in the class. The hatch opening width is 1,176mm at its narrowest. And, though the load deck is a bit shorter than the Mondeo's, it's still over nearly 2 metres long.
Other practical features include a reversible rear load mat carpet on one side and rubber on the other. There are four strong tie-down eyes, a standard load net, a protective net between the loadspace and front seats, underfloor and side storage compartments, split/folding back seat with ski-flap, and an opening rear window which allows you to load smaller items without having to open the hatch.
For passengers, the car feels even more roomy, bright and airy than the already spacious saloon. There's bags of rear legroom and a virtually flat floor, so the centre rear passenger doesn't draw a short straw. And the rear doors open wide with low sills, greatly aiding entry for the elderly.After BMW and Vauxhall's one-click-wonder column stalks, the C5s ordinary ones feel just that: ordinary. The driving experience doesnt shout high-tech at you either. Yet, hidden behind the steering wheel, linked to the cruise control, theres a new column switch that allows you to limit your speed. So, as long as you actually know what the limit is, you can save yourself having to reply to any NIPs. Sensibly, the limiter can be overridden by flooring the accelerator so it isnt likely to lead to head-ons while overtaking a truck in a 60 limit.
Another new goodie, this one optional, is Citroen's Lane Departure knee trembler. The idea of this is to wake you up if you fall asleep while driving and the car starts to drift left or right. Six sensors under the front bumper detect when the car crosses any white lines without the driver signalling while doing more than 50mph. If it picks up any un-indicated wandering, it vibrates either the right or left of the drivers seat.
Swivelling headlights are also back on the option list. Standard on the Exclusive and optional on the VTR, they follow the steered direction on both full and dipped beam to not only give you a better view, but also ensure your lights dont shine straight into the eyes of an oncoming driver.
Another extra is front and rear parking sensors that work at below 6mph in 1st or reverse gear. These are linked to the cars radio/CD speakers and warning beeps come from the speaker closest to the obstacle.
As an alternative to a Mondeo, Mazda 6, Primera, 407, Laguna, Avensis or Vectra, the main advantage of the C5 is superior ride comfort. So there is a distinct reason for choosing it over the others. Its the only Citroen that is still a real hydropneumatic Citroen.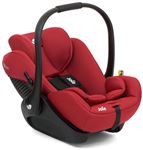 Child seats that fit a Citroen C5 (2001 – 2008)
Our unique Car Seat Chooser shows you which child car seats will fit this car and which seat positions that they will fit, so that you don't have to check every car seat manufacturer's website for compatibility.
What's the Citroen C5 (2001 – 2008) like to drive?
On models from the 2.0i up the system can be set to 'comfort' or 'sport'. But whichever the driver chooses, a third sphere between each pair of wheels also helps control roll, providing the car with relatively flat cornering. Hydractive 3 suspension needs no servicing for five years and, as a result, in comparison to the Xantia, a 1.8 16v C5 works out 39 per cent cheaper to service over 100,000 miles.

The other technical advances are a low-emission direct-injected 'HPi' petrol engine with twin catalytic converters and an oxygen sensor placed, unusually, after the second cat. And a new 2.2 litre common rail direct-injected 2.2 litre 'HDi' diesel, with twin balancer shafts, a variable geometry turbo and a particulate filter. This engine, incidentally, is now also available in the current-model Peugeot 406.

Further innovations include PSA/Renault's new AL4 and ZF's new 4HP20 automatic gearboxes. Both allow manual override by the driver by moving the lever forward for upshifts and back for downshifts in the illogical manner established by German Tiptronic systems.

All models have ABS brakes with Electronic Brake Force Distribution (ABD) which increases the force on the brakes when the driver needs to stop quickly and also warns drivers behind with a flash of the car's hazard lights.

Through the range, equipment levels are high, with Trafficmaster Oracle, air-conditioning, pollen filter, five three-point seatbelts, front and side airbags and an audible speed warning in all models. All are also fitted with a Thatcham-developed security system, together with a radio that cannot be used in any other car and an odometer which cannot be clocked.

So what are the cars like to drive?

I have to confess pro-Citröen bias here because I have always liked the way ZXs, Xsaras and Xantias handle, with more grip at the front and less understeer than is usual for a front-wheel-drive car.

At first, the £16,050 2.0 HDi 110 LX, which lacks the balls (I mean spheres) of more expensive models felt what can only be described as "lollopy". It took quite a bit if getting used to and it's more of an understeerer than the Xantia ever was. On the plus side, you do get that Citröen 'magic carpet ride', which absorbed the bumps and potholes of rural Leicestershire lanes. But turn into a bend and you feel the whole car rising and leaning into the corner, a bit like a boat. You soon get used to this, however, and pretty soon you can hustle the thing along at a fair old pace without upsetting Auntie Mabel snoozing away in the back seat.

The £14,580 1.8i16v petrol LX, also lacking a centre pair of balls, felt a lot more agile, probably because its engine is much lighter. It's a decent enough repmobile, performance on a par with the competition, with the huge advantage of its excellent ride on poorly-maintained roads, which we're likely to see a lot more of once Labour gets itself re-elected. The 1.8i 16v also qualifies for lower-rate £140pa VED.

In stark contrast, the £16,095 2.0i 16v has the extra balls, both between its wheels and under the bonnet, to make it actually feel sporty. This one corners much flatter and can be taken liberties with, yet still has the fine ride quality of its lesser brethren. Definitely the enthusiast's choice.

The £18,690 2.2HDi I tried proved to be a disappointment. If this particular car had 136 brake horsepower, then some of the horses were asleep. They may well wake up once the engine is run in, but the example I drove actually felt slower than the 2.0HDI which is supposed to lack 26 bhp and 49 lb ft torque. However, because it does have extra balls between the wheels, it handled much better than the 2.0HDI. I'm convinced I got a bad one, but I'll have to reserve judgement on the 2.2HDI, especially at the prices they're asking for it (up to an incredible £23,890).

Lastly, the 3.0iV6 Exclusive SE automatic. I liked this. It had plenty of guts, the 4HP20 automatic gearbox worked beautifully, it handled well even though it was a bit softer than the 2.0i 16v, and it was extremely comfortable. The new gearbox gives the driver the option of overriding changes manually. Move the lever forward, like a Tiptronic, and it changes up. Move it back, like a Tiptronic, and it changes down. But if you take control, it's best to downshift manually and leave the box to shift up by itself, in which case it changes from 2nd to 3rd at 75mph and 3rd to 4th at 110mph. My real problem with it is that, at £23,500, the Exclusive SE is getting awfully close to what an Audi A4 3.0V6 Multitronic would be if Audi were to sell it in the UK. With more power, better quality, greater exclusivity and six rather than four speeds, the A4 thrashes the C5. If you want a plush, quick, comfortable automatic, the £20,200 3.0 V6 Exclusive is far better value against the competition.
Back in March I tested the new Citroen C5 hatchback. But the body the C5 was waiting for was the estate. It's not only much better-looking than the hatch, it's a more convincing car. The C5 hatchback may come a poor third to the Mondeo and Laguna, but in many ways the C5 estate betters both.
For a start, its Hydractive 3 suspension system is ideally suited to a load lugger. Not only does it keep the whole show level, it offers a feature unique in this price bracket. You can raise or lower the rear loading height at the press of a button. At its highest, the rear sill height is 653mm (26 inches) from the ground. Normal height is 564mm (22 inches). Yet at its lowest setting the rear sill height is a mere 493mm (19 inches) from the ground. Depending on what you need to load and from where, those 7 inches can make a big difference.

The system is also invaluable for hitching up a trailer or caravan. And it's worth mentioning that the maximum towing weight of most manual models is an impressive 1,500kg.

On the road, the car makes a similarly better case for itself than the hatchback. It feels even more roomy. It seems to grip more strongly at the front so you are less likely to run wide on a corner if you get it wrong. The ride quality is always smooth and supple whatever the quality of the road surface (something increasingly important in Blair's Britain). And the deep 65-section 195/15 or 205/15 tyres help to shrug off minor pot-holes (though V6 and HDi Exclusive models go down to 215/55s).

Because I'd covered the other engine and gearbox combinations in my test of the saloons, this time I concentrated on the new 2.0 litre 143bhp HPi petrol manual and the 2.2 litre 136bhp HDi diesel automatic.

The 2.0 litre petrol HPi provided an excellent combination of pep and low-speed torque. Even when changing up to fifth on a hill it didn't complain and simply hauled the car over the crest. The big benefit of this engine is that you don't have to change down so often, and as a result its combined consumption is 36.7mpg, an impressive 3.1mpg better than the normally-aspirated 136bhp 2.0 litre petrol engine. It's even better in town, where the urban cycle figure rises from the 23.7mpg of the 136bhp 2.0 to 27.2mpg.

The 2.2 litre HDi diesel automatic was another nice surprise. The 4-speed autobox offers a choice of 'Tiptronic'-style self-selection up to pre-set rev limits, or simply doing the job for you. Either way, in my brief drive, the engine and box seemed well matched if a little pricey at from £20,700 to £25,200. Prices start at £15,595 for the 1.8iLX, but cheap deal of the range is the 2.0HDi 90bhp LX at £16,270.

All models have ABS brakes with Electronic Brake Force Distribution (ABD) which increases the force on the brakes when the driver needs to stop quickly and also warns drivers behind with a flash of the car's hazard lights.

Through the range, equipment levels are high, with Trafficmaster Oracle, air-conditioning, pollen filter, five three-point seatbelts, front and side airbags and an audible speed warning in all models. All are also fitted with a Thatcham-developed security system, together with a radio that cannot be used in any other car and an odometer which cannot be clocked.

Finally, a word about accessories. Every manufacturer seems to offer some sort of park assist these days. But the Citroen C5 parking package not only includes the usual proximity bleepers, but also a dipping nearside door mirror, a dipping rear view mirror and door mirrors that fold automatically when the car is parked.
CHANGES FROM 2005 FACELIFT
This is PSA/Ford's new 1.6 16v 110bhp diesel, now popping up under the bonnets of Focuses, C-Maxes, Mazda 3s, Peugeot 206s, Peugeot 307s, Peugeot 407s and Citroens own Picasso. On top of 50mpg capability, the huge benefits in a business car are low CO2s (under 150g/km) and Euro IV emissions (which collectively pop it in the 15% BIK band). That means that to drive the 1.6HDI 16v LX youll be paying tax on £2,339.25 and, for the VTR we drove, tax on £2,489,25.

Now while this 1.6HDI 16v is quite revvy and perky in the 206 GTI HDI 110, it has its work cut out to haul the 1,424kg C5 along. It didnt even feel as lively as it did in the 407SW. But then turbodiesel engines can vary a lot, especially when they're new and tight. '

Our VTR didnt handle nearly as well as a 407SW either. But thats the nature of the car. Though they share the same floorpan, the 407 has steel springs while the C5 sits on Citroen's Hydractive 3 spheres. The C5 also sticks to sensible profile tyres, none of which are lower than 55. And that means a comfortable ride even on the awful road surfaces we are forced to suffer these days. So for those who cherish ride comfort above anything else, the C5 remains your kind of car.
ADDITION OF 2.2-LITRE TWIN-TURBO DIESEL IN 2007
This is a very privileged car. Because after the C6 it's the first to get PSA/Ford's fantastic 2.2 twin-turbo 173PS diesel engine coupled up to the Aisin Warner 6-speed automatic transmission.
The engine was brilliant when I drove it in a 407 manual last year, and does sterling service with less power and more torque in the LandRover Freelander II (also now available with the same AW 6-speed automatic). But it will be next year before you'll find it and the 6-speed auto under the bonnet of the new Mondeo.
I knew what to expect of the engine. But not the transmission. First acquaintance was not good. No paddleshifts. And a wrong way round 'Tiptronic' type shifter. So I simply left it in drive, as most drivers will. And very quickly discovered that it didn't need paddleshifts.
The combination of engine and transmission is seemingly ideally matched, like the Zafira CDTI 120 6-speed auto. But a lot smoother, and a lot quicker.
Like the 407 2.2 173, this C5 is a very rapid car. It doesn't pretend to be a sportscar (this was a luxurious estate). And Citroen has compromised in favour of comfort, quietness, fuel economy and tyre life by fitting 215/55 R16 Michelin Pilot Primacys. Yet it's still gets a move on with a seemingly total lack of effort.
It also smothers speed humps, either by completely straddling the nasty metre wide spring-breakers or absorbing the road wide flat-tops.
Citroen's excellent cruise control works brilliantly, stepping the speed up in 1mph increments, or a lot more if you hold the button. And the easy-to-use speed limiter is very handy on those long straight stretches pointlessly limited to 30 where camera vans are prone to lurk.
This particular car also happened to come with the latest hard disc RD4 satnav shared by Citroen and Peugeot that instead of predictively searching for town names at every letter you key in, gets straight on with it and offers a nice zoomable birdview map with pleasing graphics.
There are C5 trim levels with the new 2.2 diesel engine, both offered with 6-speed manual or 6-speed automatic transmissions and hatchback or estate bodies.
The VTX is a 'fleet special' combining low list price with lowish CO2 to keep BIK tax down, yet still offering the comfort and effortless performance that anyone pounding the motorways is bound to covet.
The Exclusive is top spec and very luxurious. You sink into the plush seats that also seem to support you in all the right places. I did quite well in the juice as well, averaging 39.75mpg over 207.5 miles.
The C5 has actually been with us for quite a long time, since 2001, but the 2005 facelift and this new engine and transmission bring it bang up to date and keep it competitive against the new Mondeo, Passat, 407, Vectra and, I guess, the forthcoming new Laguna.
| Engine | MPG | 0-62 | CO2 |
| --- | --- | --- | --- |
| 1.6 HDi | 52 mpg | 11.3 s | 139 g/km |
| 1.6 HDi Tourer | 51 mpg | 11.5 s | 145 g/km |
| 1.8 16V | 37 mpg | 10.0 s | 177–180 g/km |
| 1.8 16V Tourer | 37 mpg | 10.3 s | 180 g/km |
| 2.0 16V | 35 mpg | 9.1 s | 190 g/km |
| 2.0 16V Tourer | 35 mpg | 9.3 s | 190 g/km |
| 2.0 HDi | 47 mpg | 9.8 s | 158 g/km |
| 2.0 HDi Tourer | 47 mpg | 10.0 s | 158 g/km |
| 2.2 HDi | 46 mpg | 8.5 s | 160 g/km |
| 2.2 HDi Tourer | 46 mpg | 8.7 s | 165 g/km |
Real MPG average for a Citroen C5 (2001 – 2008)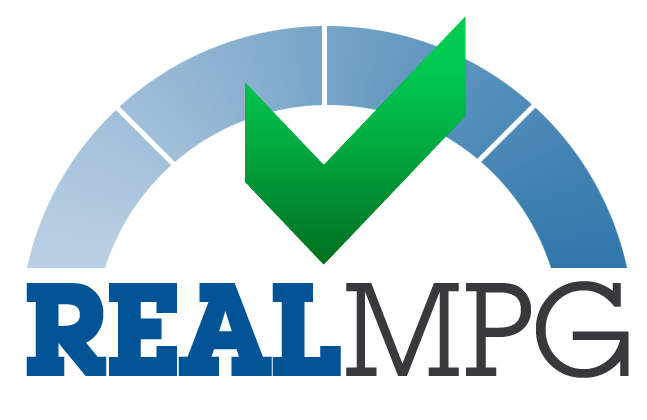 Real MPG was created following thousands of readers telling us that their cars could not match the official figures.
Real MPG gives real world data from drivers like you to show how much fuel a vehicle really uses.
Diesel or petrol? If you're unsure whether to go for a petrol or diesel (or even an electric model if it's available), then you need our Petrol or Diesel? calculator. It does the maths on petrols, diesels and electric cars to show which is best suited to you.
What have we been asked about the Citroen C5 (2001 – 2008)?
Every day we're asked hundreds of questions from car buyers and owners through Ask Honest John. Our team of experts, including the nation's favourite motoring agony uncle - Honest John himself - answer queries and conudrums ranging from what car to buy to how to care for it as an owner. If you could do with a spot of friendly advice before buying you're next car, get in touch and we'll do what we can to help.
Ask HJ
When were DPFs introduced?
When were DPFs introduced?
Citroen had them first on the C5 HDI in 2001. Larger diesels needed them for EU4 by 2005. Then from January 2011, for EU5, all diesels had to have them.

More Questions
What do owners think?
Our view gives your our opinion, based on driving hundreds of cars every year, but you can't beat the views of someone who lives with a car day-in, day out.
5 star

33%

4 star

67%

3 star

2 star

1 star
See also