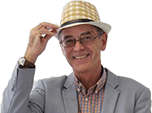 Citroen C4 Aircross (2012–)
Last updated 6 July 2016
Citroen compact SUV based on the Mitsubishi ASX.
Citroen did not bring it to the UK.
Updated 30 September 2011
Citroen C4 Aircross launched
Available with two and four-wheel drive versions in some markets, the New Citroen C4 Aircross was launched in Europe at the end of the first half of 2012. The styling of the C4 Aircross draws upon...
Introduction
Citroen extended the C4 range in Europe with a new compact SUV called the C4 Aircross based on the Mitsubishi ASX. The Aircross is chunkier and rides higher than a standard C4 hatchback, and Citroen claimed it would combine 'the grip of an off-roader with the ride and driveability of a saloon.'
Both two and four-wheel drive versions are available in Europe where it went on sale in late 2012. Four-wheel drive versions have three settings, including LOCK for tough conditions and a 2WD mode to improve fuel consumption.
Three engines are available – a 1.6-litre 115PS petrol, a 1.6-litre 110PS diesel and a 1.8-litre 150PS diesel, the former is only fitted to 2WD models. Equipment includes a touchscreen sat-nav system, a reversing camera and USB/Bluetooth connectivity, as well as LED running lights and a panoramic glass roof.
Like the C-Zero and C-Crosser, the Aircross is actually based on a Mitsubishi. In this case, the ASX. UK specific trim levels, engines and prices are still to be confirmed, but we'll bring you more information as we get it.