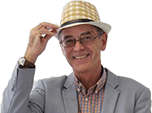 Citroen C4 (2011–2018)
Last updated 3 June 2019
Huge improvement in quality on previous C4. Comfortable and quiet on the move. Large and useful boot. Good HDi diesel engines. Neat styling.
Array of warning chimes can be annoying. Relatively crude suspension not in the same class as the Focus or Golf. EGS 'automatic' takes getting used to.
Updated 3 June 2019
Report of 2017/67 Citroen C4 1.3 Puretech 130 EAT6 auto being recalled for a "quality recall Software Download reference code GNK."
Introduction
Citroen played it safe with the C4, sacrificing the radical styling for comfort, quality and refinement. The result is a car that, while perfectly competent, lacks sparkle and feels dated next to more recently launched alternatives like the Volkswagen Golf, Ford Focus and Vauxhall Astra. It has been kept up-to-date, though, so there are some good engines on offer including frugal and punchy BlueHDi diesels. 
With the DS 4 designed to be a flashier hatchback, the Citroen C4 is free to be a comfort-focussed model that's also practical. In this respect it's successful thanks to an impeccably good ride, very low noise levels, impressive refinement and a spacious cabin. It's far from the being the best car to drive in its class, that remains the Ford Focus, but then it's not supposed to be. Instead it's composed and relaxing on the move.
Inside, the quality of the interior is massive improvement over the original C4, but it is now showing its age compared to other Citroen models and its rivals. There is useable storage and the materials used throughout feel of good quality.
Features such as the much-hyped fixed-hub steering wheel and transculent digital dash of the old model have been ditched in favour of a more conventional look and although it's not as radical, it's a far more pleasant cabin overall that also feels better built.
Citroen has kept the C4 engine range up to to date, meaning emissions and economy have remained competetive since the car was launched.  The cleanest BlueHDi diesel version emits just 86g/km and is officially capable of 85.6mpg, plus there are more powerful, but less economical alternative BlueHDi versions. There are also punchy PureTech petrol engines with outputs of 110PS or 130PS. 
While it has been continually updated, the Citroen C4 is now showing its age next to rivals like the Volkswagen Golf, Ford Focus and Peugeot 308, all of which provide a better, more well-rounded blend of attributes including more advanced technology. If you can get a fantastic deal the C4 might be worth a look, but there are better choices out there. 
Owners' reviews
Unjustly criticised by motoring press
Amazing value for money as a used car
An extremely pleasant surprise
Very comfortable,responsiva and economical so far.