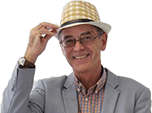 Citroen C-ZERO (2011–)
What's good
Citroen's all-electric small car, basically a rebadged version of the Mitsubishi i-MiEV
Zero tailpipe emissions
No VED and no fuel costs.
What to watch out for
Very cheap car. Very expensive battery pack.
Light build seems to make the i-MIEV base car rust prone at the front bonnet edge and rear wings after 8-9 years.
1-8-2012: I n the summer of 2012 Mitsubishi MiEV 's French counterparts, the , Citroen C-Zero and Peugeot iOn started using a battery with reduced capacity, 14.5 kWh (80 cells) instead of 16 kWh (88 cells). Mitsubishi i-MiEV kept the 16 kWh battery.
A t the time PSA said that cars would keep the previous range because the regenerative braking was now more efficient. The truth is that there was a change in cell chemistry, LEV50 was replaced by LEV50N . A change of electrolyte that allows it to be more heat resistant, similar to what happened in the Leaf with the lizard battery. The Ragone curve (battery efficiency) also improved.
"We have developed new large sized 50 Ah lithium ion cells with specific energy of 110 Wh kg for electric vehicle (EV) applications. The cells were redesigned on the basis of advanced technologies optimized composition of lithium manganese oxide positive active material and adoption of electrolyte additive. The cells exhibit excellent performances namely, the high rate discharge capability at 6 C rate at 25 °C is 96% based on 0.2 C rate, and the retained discharge capacity is 90% after 700 cycles under the condition of D.O.D. 100% at 45 °C."
These new cells retain 80 % of the initial capacity after 5.500 charge/discharge cycles (100 % DOD @ 25°C).
14-2-2016: Identical Peugeot iOn now down to £12,495 OTR. Reader report: "What a terrible car - slow, rattly, narrow, impossible to demist, blown all over the road by sidewinds, awful build quality. The windscreen cracked spontaneously overnight. And when our car had a low-speed rear impact with a lamp-post, I had a look under the back bumper and found practically nothing between that and the back axle/motor/gearbox. I was able to pull out the dented bumper and thin supporting metal strut with one bare hand! If the car had been rear-ended by a bloke on a pushbike it would have been a write-off. We got it for £12,995 and still lost £6,000 in one year, after which we could stand it no longer."
8-3-2018: Report of total battery failure of 2013 Citroen C-Zero. PSA quotes 18,000 - 22,610 Euros + tax for the full Yuasa battery pack, but sometimes only one or two cells need replacing.
Recalls
Citroen Recalls Website . Register to receive recall/TSB information direct from Citroen.
Citroen C-Zero
Built 06/08/2011-28/03/2012
Number of cars involved 19
Manufacturer reference NKD
Problem The ECU could malfunction causing a loss of power.
Solution Recall the vehicles and replace the engine ECU.
We need your help with our latest Satisfaction Index, so that we can help others make a smarter car buying decision. What's it like to live with your car? Love it? Loath it? We want to know. Let us know about your car - it will only take a few minutes and you could be helping thousands of others.
Help us with the Honest John Satisfaction Index now