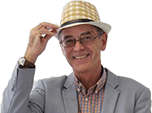 Peugeot iON 2010 Road Test

I can accept and even make some of the arguments for an electric car. I did not expect to be charmed by one. After all, the Peugeot iON is very closely related to the Mitsubishi i-MIEV, a car that made headlines for originally being offered for sale at a staggering £38,000.
(This was reduced by a government grant of £5,000, then slashed by a further £10,000, yet it still looks like a Perodua Kenari for Mercedes C Class money.)
But I went into this open minded. Listened to the presentation, understood the way the car was to be 'sold', then had a home movie to make.
That explains the sums up front. You can't 'buy' a Peugeot iON. You have to lease one, for four years, at £415 a month plus VAT.
'Plus VAT' is the stinger because from January when you can actually get one, it jacks up the monthly rental to £498. Even the fact that electricity for 20,000 miles will only cost £416 compared with £3,446 to fuel a 30mpg car doesn't take the sting out of that.
However, the car is also London Congestion Tax exempt and qualifies for free parking in many London boroughs. So, for Central London dwellers and workers commuting into town from not far away, the sums also start to add up. Particularly if they can park at a recharging point.
Lessees also benefit from Peugeot CONNECT, a GPS system that notifies a central computer if they break down and sends out a man with some spanners and a battery charger. And they automatically become members of Peugeot's Mu Mobility service from which they can hire a petrol or diesel engined car for long journeys, a van for moving stuff around, a scooter or a bicycle.
Nevertheless, Peugeot is expecting 90% of its customers to be local authorities, government agencies and companies seeking to boost their green credentials.
The batteries offer roughly a 90mile maximum range in cities, without using the aircon. In slow, 10mph traffic this halves to 45 miles pr 5 hours. And cruising at 115kmh (72mph) you should also get 45 miles. But be warned. Using the heater can absorb 45% of the battery charge and using the aircon up to 25%.
In my own test I did about 45 miles of mixed motoring: everything from motorway at 65mph to country roads at 50mph and industrial estates and villages and, according to the dial, only appeared to use about 30% of the charge.
Home recharging through a special 16amp fuse takes 6 hours to charge the battery fully. At Quickcharge roadside of filling station powerpoints, the battery can be charged 20% in 5 minutes. 50% takes 15 minutes, which might just be enough to get you home. 80% takes 30 minutes.
The car is 3,474mm (11' 5") long. And a mere 1,470mm (4' 10") wide, so easily nips through narrow gaps and, possibly more importantly, can be parked in a standard garage and allow the driver to easily get out. The turning circles is just 4,500mm (14' 9").
Though the doors feel thin and tinny, inside it's well appointed with a classy 'piano black' plastic dash, decent upright seats, an abundance of airbags and plenty of headroom. There's space for shopping bags behind the back seats, and the seatbacks can be folded flat to leave a high load deck.
It's immediately fun to drive with a very sprightly get up and go. The official 0-60 is 15 seconds, but with no gears to go through it feels much faster than that and 20mph to 40 takes a mere 4 seconds. Top speed is an electrifying 81mph.
You don't expect a tall and narrow car to handle well, but like the curiously addictive Daihatsu Move of many years ago, the centre of gravity is very low, mostly below floor level. So with a reasonably light driver is can be hustled through corners and around roundabouts with gusto. (Though things might not be quite the same with four heavy torsos aboard.) There's nothing wrong with the ride quality either because the villages I encountered had every kind of traffic calming measure known to the French, including humps, speed cushions, flower pot chicanes and cobbles.
The best bit was I brought the car back with a smile on my face. And even though hardly any private buyers will stump up the necessary, I can recommend it.
For 5,000 urban and suburban miles a year, including lots of short runs from cold starts, I can't think of anything better. And if you need to visit Uncle Angus in Inverness, you can always use Mu by Peugeot to hire a bigger petrol or diesel powered car.
For prices, specs and performance details please click the tabs.
More at Peugeot