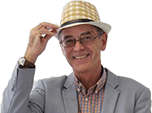 Chevrolet Matiz (2005–2010)
Last updated 26 March 2015
Cute looking and improved over original Daewoo Matiz. Packs four people into a tiny car.
800cc engine still not up to extended motorway travel.
Updated 9 August 2013
Alternators do not seem to last much longer than 3 years.
Introduction
Sponsor of Celebrity Love Island and Chevrolet's smallest car, the Matiz puts its gloves on against the Panda, the Picanto, the Charade and the newly born Czech triplets C1, 107 and Aygo. To have a fighting chance it has to offer things the others don't.
Headroom is one of them. There's plenty of it, back and front, even for people of 6' 6". There are three lap and diagonal seatbelts in the back and while three across is a squash for adults, it isn't for kids, which makes the Matiz excellent transport for the school run. There are four doors, of course, each with wind-down windows (electric in the front).