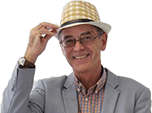 Chevrolet Colorado (2004–)
Last updated 26 March 2015
Good looking 2007 facelift with excellent, economical chain cam engines and lower prices than Isuzu D-Max (Rodeo). Nice, honest pick-ups.
Without a LSD, rear end traction on U-turns not brilliant. Not for the UK.
Updated 1 October 2007
Facelifted late 2007 and fitted with same very efficient commontrail I-TEQ 2.5 and 3.0 litre chain cam diesel engines as D-Max. Facelift actually makes it much better looking than D-Max. 2WD LS X-Cab...
Introduction