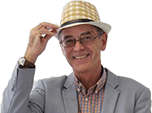 Cadillac SRX (2004–2009)
Last updated 26 March 2015
Seats seven, comes with plenty of equipment, handles well and is a brisk performer.
Access to the rearmost seats is harder from the left-hand (sidewalk) side.
Updated 11 November 2007
2008 Cadillac SRX. Choice of 261 ps V6 and 330 ps V8 multi-valve petrol engines. Three models on sale in UK from £28,100 with right-hand drive. In the UK, SRX features permanent 4-wheel drive and...
Introduction