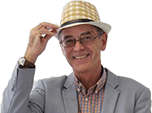 BMW 3 Series (2005–2012)
Last updated 5 June 2019
What's good
5 Star NCAP occupant crash safety rating.
For servicing and repairs: Independent BMW Specialists Register
Timing chain of M47TU2D20 2.0 litre diesel engine fitted from 2005 - 2007 is at the front and not a problem.
What to watch out for
Spare wheel worriers might not be happy that it relies on runflats with no space for a spare wheel. Tyre roar can become significant on runflats after around 15,000 miles.

How to get the car's Bluetooth hands free system to take your mobile phone directory (thanks to Stuart of www.emftechnology.co.uk: 1st ensure that your car and handset are paired with one another, and then send your address/contacts to the car by Bluetooth as Business Cards. Don't send the whole address book in one lump as this usually fails, but send contacts/address's from ABC&D first, once this is done, turn the car off and let the Bluetooth connection be lost between car and phone, then turn the car back on, let the Bluetooth connection be made between car and phone, then next addresses EFGH, etc, etc remember to turn to car on/off between each address "chunk" then go to the contacts address's on the I-Drive and hey presto and if by magic, your contacts will appear and you can call them from the I-Drive and also when receiving a call you will see who's calling you as long as they have been previously added to the car by the above. Apparently, this also works with Audis and Mercedes Benz.

Late 2008 facelift 320i SE comes on standard 225/45 R17 runflat tyres that give a harsh ride.
Complaint of excessive vibration from drivetrain of 320d Efficient Dynamics model.
The older, less efficient, M47 2.0 litre diesel engine fitted up until September 2007 was more reliable than the Efficient Dynamics N47 engine fitted after. The N47 is distinguished by timing chain at the rear of the engine instead of at the front. Timing chain trensioners are prone to wearing.
Report that Tyre Pressure Monitoring System does not always work when a runflat tyre deflates.

Possible autobox software problem on 335i autos. Specifically, "When in manual the default position is always 2nd gear which suggests it is the same in drive. Then when accelerating from low revs the car stutters and jerks, again as if it is trying to find 1st gear."

Check PAS fluid level regularly. Steering rack may leak fluid unnoticed out of endseal and into track rod end gaiter. Seems to be a Europe-wide shortage of parts to correct this.

Turbo failures of 320d engines starting to be reported November 2007.
BMW E91 330d SE Touring - 2006-'06 - 15k miles as of May 2008: Flat spot at 1200rpm from new, only just been sorted out at 15k miles / 2 yrs after BMW issued a tech update - new Software installed on ECU, solved issue. Poor gearchange quality between 1st and 2nd. Factory fit swivelling towbar failed to disengage in February, causing whole dash warning lights to light up, + warning chime. BMW service called to recover car the dealer. Towbar recall issued last month by BMW, new housing fitted (apparently to to with chafing wires). Recent steering lock issues, failing to disengage when inserting key, hence engine will not start. Apparently software update solved issue.
Coil failures becoming quite common with N43 petrol engines.
Do not use cheap supermarket petrol with inadequate detergent content as this can block injectors. Best to use Shell V-Power.

Dual mass flywheel failures becoming increasingly common on manual diesels.

Problem with N43 2.0 litre petrol engines. Two crankshaft sensors corrode and need replacing and ECU requires a 'V29' software upgrade.

ESP warning light can indicate Fault Code "Boost Pressure Sensor G201". This is embedded inside Teves Mk 60 ABS systems and requires replacement of ABS control unit/pump. Seems to be age-related, occurring mainly in 3 - 5 year old cars. Does not necessarily lead to an MoT failure. If car has been BMW maintained, BWW will usually meet 100% of replacement cost. If not BMW will still help towards £1,600 cost of replacement. The fault may be rectified by a BMW ABS repair kit at a cost of £144.68 + Vat. The total cost of the repair including the replacement ABS pump,clearing the computer code and a brake fluid change + labour is about £346 +vat .The BMW repair code reference is 34516. Bosch ABS systems do not have the Teves problem. (Same DSC/DTC sensor failure in the ABS/ESP module as suffered in Teves Mk 60 ABS/ESP modules, but BMW adopts a £400 repair rather than replacing the entire module at a cost of £1,500 - £2,000. Possibly they use the fix devised by ECU Testing)
Use only BMW Approved screen washer fluid, to the required strength. If using lesser fluid that freezes in the washer nozzles, especially the headlight washer nozzles, then pressure from the pump when they freeze will pop them off in severe sub zero conditions.
Problem with new 335i single turbo engine not resolved by 21-7-2010. Some cars arrived at UK dealers and could not be delivered.
News of DPFs failing on 330Ds after 80k miles. Cost £1,000 to replace.
If the car has Bluetooth and the owner has their Mobile phone synched to the car then if the car is not locked / all electrics shut down the car will keep trying to search for the phone and drain the battery.
Battery drains are also caused by the heater thermostat fan resistor (called a +ACI-hedgehog+ACI-because that's what it looks like). Best advice is to turn the heater fan off completely overnight, just push the minus side until it reaches minimum and then one notch more it switches off completely and the panel illumination goes out. The resistor itself can be accessed by removing trim to get to the back of the heater controls. It is not necessary to dismantle the whole dash.
Hairline cracks in 19" alloy wheels well known. Now also reports of hairline cracks in 17" wheels fitted with runflat tyres at as little as 3 years old. Caused by speed cushions, broken speed humps and potholes.
13-01-2011: Reader with 55 plate E90 330d reports a fuel leak, BMW dealer has advised that this leak is coming from a damaged 'overflow pipe'. Reader performed a short search on the web and found the problem to be quite wide spread. May lead to a VOSA vehhicle safety recall.
23-02-2011: Repeated coil and injector problems on 4-cylinder petrol engines from 2007, as 1-Series.
07-03-2011: Coil and injector problems reported on N53 6-cylinder petrol engines from 2007 as well.
04-06-2011: Report of 3 year old 320i touring SE (170-with start stop) never running smoothly from 3 months and 3,000 miles old to date at 27,000 miles. Has had 7 replacement injectors, 7 coils,10 spark plugs and 1 clutch all under warranty. BMW voluntarily extended the warranty for, a further 12 months.
27-07-2011: Wiring problems can lead to doors deadlocking, radio losing codes, indicators losing the three flash touch.
30-07-2011: BMW replacing faulty petrol injectors, though not all cars are fitted with the same type.
09-08-2011: Problem of rocker box seals leaking oil from 4-cylinder petrol engines.
10-12-2011: Diesel Particulate Filter problems and consequent turbo problems increasingly common on N47 320ds repeatedly driven shorte distances from cold.
20-1-2012: Cracked cylinder liner reported on 2007 320 Si 4-cylinder engine. Waiting for replacement from July 2011 to January 2012. Car obviously off the road all that time.
3-2-2012: Significant numbers of high pressure fuel pump failures on N52 and N53 330i and N55 335i in the USA. See link: www.n54tech.com/forums/showthread.php?t=14650 BMW initially "blamed" "ethanol" or "poor quality" gasoline in the U.S. for these failures. In fact, BMW HPFP failures are well documented in Germany (even with their "superior quality" gasoline), Australia, Asia, South Africa, etc. Some of these countries have never used ethanol in any of their gasoline..... HPFP Part Numbers 1. 13-51-7-537-320 2. 13-51-7-585-655 3. 13-51-7-592-881 4. 13-51-7-596-123 5. 13-51-7-594-943 6. 13-51-7-613-933 7. XX-XX-X-XXX-402 8. 13-51-7-616-170 9. 13-51-7-616-446.
5-2-2012: DPF failures now quite common on diesels at between 80,000 and 120,000 miles. Any sign of a problem, do not continue to drive the car because increased back pressure can stop the turbo turning, leading to overheating and seizing of the bearing.
11-2-2012: Timing chain failures becoming increasingly common on N47 2.0 litre diesel engines subject to extended oil change regimes. Can occur from about 5 years old and from about 90k miles. From 50k miles onwards, best to change the oil every 10k miles maximum.
12-4-2012: Cold weather fault can develop with 'Active Steering'. There is a dealer TSB on this and it should be attended to during routine service. Otherwise, the cost is a stiff £1,750 + VAT for a new steering column, though BMW is aware and had been known to do the decent thing on 4 year old cars, even those serviced independently.
25-5-2012: Complaint of problem with boot lock mechanism of 2011 3-Series E90.
10-7-2012: Numerous problems with a high spec January 2008 320i Touring over 30,000 miles include: failed water pump & thermostat (£650), failed coils - twice within the first 3 years, faulty emission sensor warning lights and poor DAB reception.
13-7-2012: Report of August 2009 320d Business model needing complete suspension rebuild at 2 years old and more recently needing I-Drive replacing. Low miles of 20,560 in 35 months. 16" runflat tyre life: rears 17,500 miles; fronts still okay at 20,560 miles.
13-7-2012: At 35 months and 43,252 miles an E92 325i coupe developed a fault. Engine management light suddenly came on warning of a fault plus reduced power but this disappeared when the engine was switched off and restarted. Happened twice the same day and taken to dealer the next day. Reader also thought that it had sometimes seemed to start as if it was partially flooded. Dealer replaced plugs, coils and injectors under the original warranty. Several weeks later, by then out of 3 year warranty, the problem continued intermittently every two or three weeks so car returned it to the dealer at 44,134 miles. Dealer diagnostics indicated need for a replacement high pressure fuel pump which had to be done under the new extended insured warranty but reader lost the £250 excess under that warranty.
22-7-2012: Rear light cluster bulbs cannot be replaced individually. If one bulb (LED?) fails the whole cluster has to be replaced at a cost of £120.93 plus labour £22.
16-8-2012: April 2008 BMW 325i (3.0 6 cylinder) required full set of injectors, high pressure fuel pump and i-drive by 35,000 miles (replaced under goodwill). Reader told by BMW mechanic that piezo-electric injectors only last 30k-40k miles. Had been running car on Shell V-Power but filled once with 95 Ron and then injectors failed.
7-9-2012: Doorlock failures becoming increasingly common.
1-11-2012: Fairly common fuel leak caused by abraded vent pipe from the filler cap which rubs against the bodywork. This problem appears to be well known and is discussed on the BIMMERPOST web site. BMW has now modified the pipe by adding a sleeve in the area that contacts the bodywork. The repair costs £224 after a goodwill allowance.
17-2-2013: Another report of cylinder liner problems causing excessive oil consumption, this on a 56 reg 320i.
11-5-2013: Typical wear rate of M Sport 225/45/R17 91V front tyres and 255/40/R17 94V rears is 8,000 miles. 205/55R16 runflats typically last 15,000 - 20,000 miles. Set of 16" TUV approved Alutec wheels costs £335 inc from Tyremen.
16-5-2013: Strange case of snapped crankshaft of 147k mile 2007 320dSE Touring. Owner has just spent £1,500 on a service and MoT. Then, after 50 miles, a big bang. Seems that one of the injectors failed, pouring too much diesel into one combustion chamber and this caused 'hydraulic lock' (as floodwater can). Engine totally destroyed.
30-6-2013: Report of DSC failure on 24k mile 2007/57 M Sport cabrio; quoted £2,000 ro replace. Could be that ECU Testing can help.
14-8-2013: EPS failure reported on 50k mile 2007/57 320i. Quoted £1,800 + £600 labour to replace. BMW cut the price of the part to £900.
25-9-2013: Reported that Bosch ABS modules are failing after about 6 years at £1,600 + labour. Possible that they can be repaired by www.ecutesting.com, or by www.bba-reman.com.
4-10-2013: Diary of an ABS/ESP module repair that resulted in a saving of £1,700: On a 2007 E92 BMW 325 coupe the ABS warning light came on. The ABS system has a speed sensor at each wheel and the main unit, which has three parts. The metal manifold with the brake pipe to each wheel and the servo, the electronic control unit ECU and a Motor/pump. BMW can supply a new ECU for £940 inch vat or the whole unit with the three parts for £1850 incl vat. It takes about 1 hour to remove the unit and 2 hours to fit the new whole unit and bleed the brakes, which is a two man job - thus the labor cost will be around £300 + some brake fluid - total cost £2170. Another option is to send the ABS unit to a specialist repairer as recommended by Honest John (http://www.ecutesting.com or http://www.bba-reman.com) who will charge between £250 and £500 to repair the unit (if it can be repaired - not always possible) and post it back. This will take from 4 days to a week but save a lot of money. Since the car cannot be moved with no ABS/ESP module it's best to find a Mobile Mechanic or AutoElectrician to remove the old unit at your house, then re-fit it when it comes back (http://www.yell.com). Postage cost £25 including £500 insurance. Reader who tried this got a text at 9.02 the following morning from the repairer to say that the unit had arrived safely and they would test it and let me know if they could repair it and the cost. This turned out to be £195 + postage back + vat = £250. Then autoelectrcian charged me £200 for 3 hours labour so the total cost was:- Unit repair £250, postage £25, Labour £175, brake fluid £20, Total: £470. The saving was £1,700.

28-11-2013: 92k mile 2006 335i needed six new injectors at a total cost of £1,994.
1-1-2014: Problem of cracked wheels with rim sizes of 18" or more on cars 5 years old or more continues, with tyres losing pressure and the only solution a replacement set of wheels.
12-1-2014: DPF failure reported on 120k mile 2006 BMW 320d. Not yet known if Ceramex or Terraclean will successfully revive it.
13-1-2014: 335i DCTs can develop a small oil leak from a transmission oil seal. Small, inexpensive part, but a big expensive job removing the engine/transmission to replace it.
5-4-2014: On 36k mile 2006 BMW 318i steering lock warning light came on and engine would not start unless steering wheel was wiggled. Dealer diagnoese need for new steering column at £500. Independents seai there was a software fix at about £100.
19-5-2014: Engine oil level rise reported in 72k mile 2008 BMW 320d. This happened after average daily runs of 14 miles each way followed by a longer run on which fuel economy dropped due to active regeneration of DPF, but too much fuel was introduced to the engine. Oil and filter change recommended.
22-9-2014: Strange case of engine of BMW 3 Series E90 320i losing power and going into limp home mode when the traction control is on. Thought to be rear driveshaft related.
4-11-2014: Cracked rear alloys reported on 2009 BMW 320d Touring (presumed to be 18").Good time to remind all E90 - E93 BMW 3-Series owners with 18" or 19" wheels to get them checked for cracks. Could save your life.
25-1-2015: Problems reported with used 2010 BMW 320dED bought a year before. Include aircon, DMF, clutch and now the car wont go in reverse gear.
28-2-2015: Complaint of "total power failure" in 2010 BMW 320dSE Touring. Transpired that the connection between the positive battery cable connector and the corresponding terminal on the fuse box had failed and there is evidence that the plastic covering has been burning. (Battery tested OK.) Subject of an NHTSA recall in the USA, but not yet in the UK. The American recall on E60 5 Series and 6 Series was in March 2012: BMW 5 Series 2004 to 2010; BMW 6 Series 2004 to 2010: 16,748 units. On certain vehicles, the insulated bulkhead connector (used to join the two halves of the positive battery cable) may have been incorrectly installed during vehicle assembly. Over time, the bolt connection could loosen, which would increase electrical resistance. In addition, an incorrectly insulated bulkhead connector could allow humidity to accumulate at this location, causing current leakage. These issues could cause the cable connection to overheat, which could result in a vehicle fire causing property damage and/or personal injury. Correction: Dealers will inspect and, as necessary, secure the insulated bulkhead connector. In addition, protective grease will be added to the area and the plastic battery positive terminal cover will be replaced.
24-3-2015: Another failed N47 timing chain reported on an 80k mile 2008 320d.(See 11-2-2012.)
18-4-2015: Another complaint of total power failure, this in an E93 BMW 335i coupe: "At an illegal speed the engine appeared to cut out, and multiple fault messages showed. Green Flag got me back to dealer who identified an electrical short between main cable and junction box terminal. Junction box and cable replaced (expensively). Yesterday on a single carriageway, overtaking a lorry, the same thing. Engine stopped, but ignition still on. Whilst phoning Green Flag I tried starting and car behaved properly. Message said that I could continue my journey at moderate speeds. The sensation when the fault occurred was that the auto transmission had jumped out of gear. Maybe the engine had switched off to prevent it lunching itself. The whole point of 300+ bhp is to be able overtake safely. And I no longer feel safe. See 28-2-2015.
20-5-2015: Big end shell bearing failure reported on 6 year old BMW 318i at 70,000 miles, possibly because the wrong oil had been used by an independent servicing garage.
23-5-2015: Rod through block of 62,500 mile 2010 318d. BMW funding new engine, but not fitting.
4-6-2015: 2010 E90 BMW 3-Series 325i needed a new set of injectors at 50,000 miles at a cost of £2,000.
11-7-2015: 2010 E90 BMW 3 Series with less than 40k miles needed three ABS wheel sensors, plus a NOX sensor. Total cost would have been £2,000 but reader had taken out BMW warranty that cost £1,200 for 2 years, so 'saved' £800.
4-8-2015: DPF light came on in 2009 318d. No mileage given.
12-9-2015: 2008 BMW 325i E90 M-Sport auto suffering same problem as 13-7-2012 and 16-8-2012: "When my car has been driven for more than an hour (not before as its never happened on my daily commute) it goes into limp mode, generally from motorway speed and locks itself into 4th gear and cannot be changed (not even with the flappy paddles). Car stays in 4th even at standstill. Turning the car off and on clears the fault, and it will drive normally until it again goes into limp mode 20/30 minutes later. Sometimes it seems as though the gearchanges are more sluggish than at other times, (ie. less responsive to kick down, or generally less keen to change down when the accelerator is depressed quickly but not to the floor). Also, by way of subtle indication that a limp mode event is coming, the cruise control fails will fail to engage."
22-10-2015: Timing chain plastic guide failure reported on 49k mile 2006 BMW 320i N57 Touring that had been regularly serviced by BMW dealers. This should ahve been checked at services, but there is no liability on the original supplier of manufacturer after 6 years. Resultant damage required new front crank seal, timing chain and guides, vanos units and actuators, vacuum pump and VVT motor. His bill, including £1,360 for labour and VAT was £3,655.61.
24-10-2015: Timing chain failure at 160k miles on 2007/57 N53 petrol engine in E91 3-Series Touring. BMW refused to accept any liability.
25-10-2015: Yet another story of an N47 or N57 engine grinding itself to death at three and a half years old and 14,500 miles, probably through lack of enough oil changes. BMW paid most of the cost of a new engine, leaving the customer with £1,000 to pay.
8-11-2015: Problems with BMW E90 330d M Sport bought used all within 14 months included: Electric water-pump failure; EGR valve replacement; DRL failure; Cracked alloy wheel (run-flat); Ball joint and control arm failure; Very rough idle on startup (cold but ok once warm) .
16-11-2015: If satnav fails and BWW dealer wants £1,600 to replace it, the failure may only be the laser disc reader and a specialist can fix this for £250.
3-12-2015: Baulk ring failed on manual transmission of 79k mile 2011 320d making it impossible to select reverse and apparently parts to repair it are unavailable. BMW option is £3,000 for a new gearbox.
18-12-2015: Historical timing chain failure reported at 160k miles in N47 diesel engine in E90 320d auto. Repair cost £1,600. Car now has 200,000 miles.
4-1-2016: Report of used 86k mile 330D LC1, owned 15 months, serviced every 10k miles and run on V-Power Nitro Plus, needing new water pump, EGR, inlet manifold, glowplugs and glowplug controller unit. So not economical.
6-1-2016: Turbo failure reported on 2010 E90 BMW 320d at 50,000 miles. Quoted £1,552 for replacement. Warned to replace turbo beating ol feed and oil return pipes at same time.
22-1-2016: Carbon build-up reported in inlet manifold of BMW E90 330d LCI model with N57 engine.
22-1-2016: Engine running rough and warning light on one owner 2009 BMW N43 320i at 88k miles. BMW dealer replaced 1 coil pack and 4 spark plugs. 1 week later fault reoccurred. Dealer replaced remaining 3 coil packs, total cost £1,200. Car still ran rough on occasion but generally ok. 2 mounths later fault reoccurred, warning light reappeared. Different BMW dealer diagnosed stretched timing chain. Replacement cost £1,200. BMW customer service offered me £250 in reduction which brings the bill in at £1,000.
10-3-2016: 3 faults with NOx sensor and one fault with NOx trap found on 2010 BMW 318i Touring at 38,000 miles. Estimate for repairs £2,000.
29-3-2016: On a 2010 E91 BMW 320d Touring, the compound holding the crankshaft aux pulley together failed at 83,000 miles.
11-4-2016: Report of N47 timing chain failure on 2011 BMW 318d wrecking engine. BMW offered to cover 50% of the cost of parts which brought an £11,400 estimate down to £6800 plus the £472 already spent is assessing the vehicle. This essentially writes off the car. The dealer will only offer £1k part exchange and only against a vehicle from the dealership.
25-4-2016: Report of 2010 E90 BMW 320d engine management light on. BMW dealer thought it needed a decoke (or an EGR?).
30-5-2016: Locking system faults reported on 2011 320d. Started out with incorrect warning that passenger door was open after driving away. Ignoring it, then a bit later the drivers door warning pinged. On stopping the car and re-starting the engine the fault appeared to clear. On a later occasion, on parking the car, it wouldn't stay locked. Double locking or using the key to lock after a short delay, lights and the alarm would come on. Garage thought it might be the passenger striking plate so oiled it an sent me on my way. Could be moisture ingress to the switches in the driver's door, the locking ECU in the driver's door or the individual door lock servos.
4-6-2016: Second case in two weeks of dashboard errors appearing on 2010 E90/E91s at low mileages. Errors were stability control, ABS and tyre pressures. In both cases, a rear o/s wheel bearing was replaced (at £411) without checking the ABS reluctor ring or sensor. Warning lights then came back on. Back to the dealer and wheel sensors replaced at a further £100 + labour).
13-6-2016: Complaint that reverse gear commonly fails on E90s. Reader's 54k mile 320d suffered failed synchromesh ring. BMW dealer wants to fit a new box at an estimated £5000. Local gearbox specialists say this is a common problem but BMW UK will not supply spare parts to enable them to be fixed. Disproved by Googling <BMW E90 gearbox parts> that shows plenty of suppliers. Eventually fixed by AllGears of Worksop for £850 + VAT, tel: 01909 478581. www.all-gears.co.uk/
28-7-2016: Report that 75,000 mile 2010/60 reg 320i had an issue with fuel injectors that caused the coil pack and Nox sensor to fail, costing £2k to repair. Work done by independent so not claimable.
12-8-2016: BMW E91 3-Series Touring massively overheated and it was found that the 'Active Grille Shutter' had stuck closed, allowing no cooling air into the engine compartment.
15-8-2016: Carbon build up and waterpump failure reported on BMW E90 330d.
22-8-2016: Repeated NOx and camshaft position sensor failure reported on 15,000 mile 2010 BMW E90 318i used almost exclusively for short runs. Replacements cost £750 each time. recommended running it exclusively on Shell V-Power Nitro Plus petrol and taking it for a 20 mile clear run every fortnight.
23-8-2016: Report of another NOx and camshaft position sensor failure on a 5 year old E91 318i Toouring at 38,000 miles, despite running exclusively on Shell V-Power. BMW dealer obtained a 50% goodwill contribution from BMW, although owner still ended up paying close to £600. Apparently the dealer hinted it wasn't an uncommon problem. Engine had also gone through two coil packs, though these were replaced FoC under warranty.
10-10-2016: Report that 2008 BMW 325i M-Sport had all the injectors replaced under warranty when the car started juddering/misfiring and the engine management light came on. Recently, it started happening again. Owner thought coil pack, but it occurs under stress, say after slowing down and accelerating again. Turn the engine off/on and it's OK. Now engine light has stayed on but the misfiring isn't occurring.
25-10-2016: Report of scraping noise from N47 timing chain tensioner of 2011 BMW 3 Series Touring 320D at 22,000 miles (bought used at 16,000 miles from a Lexus dealer). Servicing BMW garage dealer said noise will they become a major problem. Blame it on the BMW owner running the car with low oil.
21-11-2016: Report of inlet manifold swirl flaps breaking upo and being ingested by the engine of a 2008 BMW 320d Touring at 110,000 miles, effectively writing off the engine and the car.
12-1-2017: Report of difficult to start 2009 BMW 325i N53 6-cylinder engine being difficult to start and being found to have a cracked block and cylinder head.
13-2-2017: Report of 2009/ 59 BMW 320dSE needing both rear driveshafts replaced because of reluctor ring issues.
17-2-2017: Report that after spending £1,200 on injector repairs, dealer told owner of 78k mile 2009 BMW E92 330i Touring that number 5 cylinder bore liner had cracked, wrecking the engine. He then discovered that because this was a known problem, BMW had extended the warranty on the 3.0 litre straight six to 100,000 miles and this led to a small contribution from BMW towards a new car.
18-2-2017: Report of sump oil rising in 2011 BMW 318d at 80,000 miles. Probably fuel injected into the engine to actively regenerate the DPF, but at 80k miles the DPF could be blocked with ash.
3-3-2017: Not really a problem but on a 2009 BMW E91 N47 320d at 191,000 miles DPF DPF warning came up on the info screen saying possible to continue journey and possible reduction in power. But no reduction in power or MPG so far. BMW dealer says needs full diagnostic. Passed the MoT yesterday with emissions levels so low they couldn't be read. Owner used Wynns DPF cleaner before the MoT. But at 191k miles DPF could still be starting to fill up with ash.
29-3-2017: DPF of 2011 BMW N47 320d finally needed replacing at 182k miles. Had needed timing chain at 80k miles and again at 130k miles (did not state if chain needed or merely new tensioners).
30-5-2017: Reader quoted £700 by BMW dealer for new half shafts, hubs and ABS reluctor riings. Told reluctor rings not sold separately. Hid local garage obtained them for £18 each and sensors for £62 each, plus labour and VAT.
10-6-2017: Owner of 2008 BMW 335d told he could have a software update carried out to his car that takes 8 hours and costs £125. Unsure if this is satnav software or ECU software.
13-7-2017: Complaint of three TPMS wheel sensors failing over the past few years on a 2010 BMW E90 325.
30-7-2017: Report of timing chain failing on 2011 BMW 318D M Sport Plus at 114,000 miles despite full BMW service history and always being serviced on time. We thought the Sale of Goods 6 year rule could apply and sure enough, BMW took the car in and replaced the engine at a modest cost equivalent to the cost of a service.
1-8-2017: Report of 2009 BMW 320i throwing a rod through its block at 58,000 miles despite regular BMW dealer services, the last in April 2017. Dealer estimated new engine at £11,000, which is more than the car is worth, so referred to http://www.fer.co.uk
21-8-2017: Report of imminent N47 timing chain failure spotted and corrected before disaster in a late registered 2012 BMW E91 320dED. This happened at 50k miles. Indicates that the lat E90 and E91s with N47 diesel engines had not been modified and further suffered as a result of BMW's ridiculous longlife service intervals (not rediced to 10,000 miles). Car also needed a new DMF and clutch (that might have been fitted routinely while the engine was out).
30-8-2017: Report of 95k mile 2009 BMW 318i Touring, bought for £5,700 in May 2017, suffering lack of reverse gear (fixed by trader), then a whining diff and finally a rattling timing chain.
10-9-2017: Report of September 2016 BMW E91 320i Touring suffering leaking fuel injectors at atound 70,000 miles and neding all four replaced. Subsequently car broke down in May 2017 down to a failure of the tensioners. It cost £2375.74 to repair the damage.
14-10-2017: Stretched timing chain reported on 2009/58 BNW 320i Touring causing the Vanos system to jam. Cost £2,376 for an independent repair.
24-10-2017: Report of oil pump failure on 2010 BMW E90 325d (N57 engine) at 45,000 miles.
10-1-2018: High oil reading reported on 2009 BMW E90 330d M Sport 245HP, possibly because DPF is not actively regenerating properly and (depending on mileage) because the DPF is full of ash. Common on 330d at 80k miles plus.
11-1-2018: Warning light on 89,000 mile 2008 BMW 330D E91 Touring. Likely to be DPF full of ash and unable to passively or actively regenerate. (Seems to be happening a lot at this sort of mileage.)
15-1-2018: Report of 2009 BMW E93 325i needing 3 coil packs and injectors, 6 plugs, NOx sensor and high pressure fuel pump within 2 months of used purchase in 2013 at 38,000 miles. In January 2018 has misfire again: 2 coils and injectors replaces together with 6 plugs. Always run on Shell V-Power.
28-3-2018: One or more of the three timing chains of a 2009 BMW E90 330d failed at 78,000 miles despite full BMW service history.
9-4-2018: Report of timing chain failure in N47 engine of 2010 BMW E93 320d convertible at 93,000 miles. Car had been serviced every year by BMW dealers.
23-4-2018: Report of 2011 BMW 3-Series E91 Touring "spontaneously combusting".
21-6-2018: Report of failure of oil pump in 2010 BMW E90 3-Series at 60k miles. This happened after dealer had replaced the oil pressure switch and oil pressure valve (over the last 3 months). Cost of oil pump quoted at about half of the value of the car.
26-6-2018: Report of Dynamic Traction Control light of 55,000 mile 2010 BMW E91 320d SE N47 2.0d flashing irregularly, accompanied by rapid and intermittent loss of power leading to a juddering motion. This seems to be initiated by only a slight irregularity in the road surface. Likely to be caused by susted reluctor rings and or loose ABS sensors sending the wrong signals to the ECU.
22-7-2018: Report of various problems with 2010/60 BMW 318s M Sport owned since 2013 and now with 51,800 miles. Clutch and DMF replaced by local garage and funded by Warranty Wise in 2016 at 29,008 miles. Now drivetrain judder has returned and thought to be the DMF. N46 engine also had timing chain replaced, electric window mechanism replaced and "just had a recall for the heating and air-con blower plug connection replaced at no cost by BMW now completed." (Transpires that t here is a valve in the clutch to stop damage from sudden clutch release. It should be replaced with a later valve the design of which differs apparently. Then judder stops. No need to replace clutch or flywheel.)
28-7-2018: Report of thermostat and electric waterpump replacement in E93 BMW 320 M Sport convertible, at cost of over £900.
18-9-2018: BMW and its dealers reported to be showing no sense of urgency over recent recalls, blaming lack of parts supply from Germany; " I have a 2009 BMW 320i SE. It is subject to two vehicle safety recalls both issued in June. The first recall is stated to be for "Installing repair cable for battery terminal line E8x E9x -0061770400" and the second for "Checking/reworking heating and air conditioning blower regulator plug connection". I understand that the first recall is to prevent a sudden loss of power when driving and the second is to prevent the possibility of a fire. Both these risks seem very significant to me and could be life threatening. However on the two or three occasions I have telephoned my local BMW dealer to see when the recalls are going to take place the only response I get is that we are still awaiting the parts from Germany and they will contact me as soon as they have the parts to carry out the recalls."
2-11-2018: Report of engine problems with 2011 BMW E93 320i convertible with full BMW service history and N57 timing chain TSB already carried out. Develped a misfire in May 2018 which was very intermittent. "Felt more like when a car is overfuelled." Not long after when pulling out of a side road the car 'misfired' horrendously and all manor of warning lights came on, and the car went into limp mode. BMW Assist recovered the car and BMW in Crewe diagnosed that all four coil packs needed replacing, which they did, they also "Advised long journey required to clear nox cat due to sulphurisation". Car later driven to and from France 920 miles with no issues, then soon after developed slight misfire between 1700 - 1800 rpm in 4th gear. Specifically if accelerated in 3rd slowly changing into 4th at 2,500rpm, with light throttle, the car would 'misfire' on cue, which could be quite pronounced / violent. Owner noticed that the exhaust pipe was sooty and black. Dealer concluded that the catalytic converter was full of sulphur and that it was down to driving style, as the cat was not getting hot enough to burn the sulphur off (car does 30 miles a dayon a mixture of road and it normally get a longer run at the weekends. Told to "try driving at 70 mph in 4th or 5th to get it hot". BMW performed a "de-sulphurisation road test 30min" after this the reading was still high so they carried out a "additional de-sulphurisation road test" which brought the reading down to within specification, over the phone I was told that the car "drove like a new car". Owner collected car and fault was still present. BMW took car back. Two days later owner told that, there are no fault codes and they cannot replicate it so there is nothing they can do; even though three of there engineers have all felt it after it had been 'fixed'. Owner advised that it could be sludge in the oil thats causing the vanos to work incorrectly (next service due in 10,000 miles), but the engineer was quite open that they just do not know what it is. After a couple of days of normal driving (with fault still present) owner used a phone app to read the fault codes. Three faults were present all of which relate to the nox sensor (002AF4, 002AF2, 002AF6) and had occurred after only 55 miles of the car leaving the dealer, after a conversation with BMW they agreed to have the car back to investigate this, although this time they said that these faults could be that the engine is not getting up to temperature. Over the last couple of days owner took it for a 'spirited' drive through the Peak District, and a round trip to York back (142 miles), after reading the fault codes now has 7 faults, 5 relate to the nox sensor (002AF4 twice, 002AF2 twice, 002AF6 twice, 2AF9 three times, 30E5 Once), DeNox catalyst (0030EA twice), Uneven running (3104 Three times).
5-6-2019: Report of immediate problems with injectors and coil of 2008 BMW 325i bought used for £3,700. (See above for coils, injector and high pressure fuel pump problems with N53 engine.)
101 Reports of problems or faults since 13-1-2011.
Recalls
28-11-2006 R/2006/207 BMW1 SERIES AND 3 SERIES possible loss of braking power assistance build dates 04-03-2006 to 14-03-2006
May 2007 TSB: SI B 61 28 06 General Electrical Systems May 2007 Technical Service. This Service Information bulletin supersedes S.I. B61 28 06 dated January 2006. [NEW] designates changes to this revision SUBJECT: ELV Warning in Instrument Cluster MODEL E90, E91, E92 (3 Series) E60, E61 (5 Series) E63, E64 (6 Series). SITUATION: The ELV (Electronic Steering Lock) check control warning illuminates in the instrument cluster and in some cases, engine start is inhibited. Diagnostics reveals fault code A0AA in the CAS (Car Access System) and prompts a control unit replacement. CAUSE: Low voltages in the vehicle electrical system when cranking/starting the engine. PROCEDURE [NEW]: This problem has been integrated into DIS diagnostics. Follow diagnostics and relevant test plan using DIS V49.0 or later.
April 2008: Recall on official fitted folding towbar. Cables chafe and cause a general electrical problem. 22-10-2008: TSB recall notice to keepers of post September 2007 325i models: "As part of our ongoing quality analysis at BMW it has been established that the injector of the fuel injector system might fail causing poor engine and lack of power on your vehicle."
22-10-2008: TSB recall notice to keepers of post September 2007 325i models: "As part of our ongoing quality analysis at BMW it has been established that the injector of the fuel injector system might fail causing poor engine and lack of power on your vehicle."
30-06-2009 R/2009/065 BMW 1 Series & 3 Series front side airbag or seat belt tensioner may not operate correctly build dates 23/05/2008 - 21/07/2008
26-10-2010: Woodcliff Lake, NJ: BMW of North America has notified the US Environmental Protection Agency (EPA) of its intent to conduct a voluntary recall of some model year 2007-2010 BMWs equipped with twin-turbo inline six-cylinder engines, all of which feature BMW's High Precision Injection direct fuel injection system. It has also asked for approval from the California Air Resources Board to conduct this action. Affected vehicles may experience a failure of the high-pressure fuel pump. Symptoms include long-crank engine starting times along with the illumination of the "Service Engine Soon" light. In certain cases, the driver may experience reduced engine performance in a Safe Mode accompanied by a tone and the illumination of the "Engine Malfunction" light. Based on the individual service history of the vehicle, the action will entail replacement of the high-pressure fuel pump and/or a software update. Approximately 130,000 vehicles are potentially affected with about 40,000 expected to require a new high pressure fuel pump. Affected BMW models include, MY 2007–2010 335i models, MY 2008–2010 135i, 535i and X6 xDrive35i Sports Activity Coupes, MY 2009 – 2010 Z4 Roadster sDrive35i. In a separate action, BMW has notified the National Highway Traffic Safety Administration (NHTSA) that it will voluntarily recall approximately 20,800 MY 2008 X5 Sports Activity Vehicles equipped with normally-aspirated inline six-cylinder engines to replace the low-pressure fuel pump. In this case, should the fuel pump experience a failure, the engine will stop running and the driver will lose power assist for the steering and brakes although both the steering and the brakes remain operational.
15-4-2014: Worldwide recall of 489,000 BMW cars with six-cylinder 2.5 and 3.0 litre petrol engines of which less than 3,000 are in the UK. These are: N51 (1991-1995), N52 (from 2005) and the N55 6-cylinder petrol turbo (from 2009). The screws for the housing of the adjustment unit of the variable camshaft timing (Vanos) for the intake and exhaust camshafts could potentially become loose or break. An engine warning lamp 'should ' appear in such circumstances, but if drivers experience any loss of power they should contact their BMW dealer immediately.
28-7-2014: R/2014/068 BMW 1, 3, 4, 5, 6, X1, X3, X5, Z4 Build Dates 1-9-2009 to 30-11-2011: Concern : ENGINE EMERGENCY MODE MAY BE ACTIVATED DURING DRIVING Description : The screws retaining the variable camshaft timing (VANOS) housing may loosen and under certain circumstances the heads may break off. This can lead to the VANOS leaking oil internally and adversely affect the valve timing adjustment. If found to deviating from targeted data the engine emergency mode will be activated. This will be indicated by a distinct change in engine running. The orange engine management warning lamp and a check message; On vehicles with N51/N52 engines this will appear at ignition recycle, on N55 engine it will display immediately. Remedial Action : Replace bolted connection of the VANOS adjustment unit.
23-12-2014: leftlanenews.com reported that BMW in the USA has confirmed plans to issue a nationwide recall for older 3-Series vehicles outfitted with Takata airbags. The expansion is said to include approximately 140,000 units from the 2004-2006 model years, adding to the 11,000 vehicles listed in the initial campaign focused on high-humidity states and territories. The National Highway Traffic Safety Administration had called on major automakers to orchestrate nationwide recalls for allegedly defective driver-side airbag inflators, however the agency is still allowing the passenger-side components to be fixed on a regional basis. "All five affected automakers have agreed to conduct a national recall of defective driver's side air bags made by Takata at our request," NHTSA acting administrator David Friedman said in a statement published by The Detroit News. BMW suggests none of the failures that prompted the NHTSA request have involved its vehicles, but the company nonetheless agreed to widen the recall.
9-4-2015: BMW has initiated a 'quality enhancement recall' on 2.0 litre N47 diesel engines. They are currently working their way through cars manufactured in 2007 and 2008, but owners need to contact their dealer themselves to request the work. Reader's 123d currently in for the work which at minimum involves replacing the timing chain, guide and tensioners. Recall seems to apply irrespective of mileafge. One readers car taken back at 130k miles.
10-4-2017: R/2017/114: BMW 1-Series; 3-Series; Z4 and X1. PLUG-IN CONTACT CABLE MAY MALFUNCTION. It is possible that the connection between the B+ cable and the Power Distribution Box can become damaged by wear and heat, which is caused by high current flow and high contact resistance. Normally, this will result in a non-start situation after parking the vehicle. However, it is possible that this could, in extreme cases, occur whilst the vehicle is in motion. The driver should be made aware of the issue by flickering of the instrument cluster (dash) or an engine mis-fire; but if the driver does not, then the engine could cut-out without warning. Fix: Recall all affected vehicles with petrol engines and replace the cable/connection with a more robust item. Build dates 1-12-2009 to 13-10-2011. VINS: WBAUK32040VM42810 to WBAUK32000VN64340 ; WBAUC72010VF19818 to WBAUC12040VP60153 ; WBALM32080E356745 to WBALM32030E841522 ; WBAVL32030VN78119 to WBAVL32000VP91626 ;
WBAUE52050E026025 to WBAUH32020E758124 ; WBAUM12040VL29423 to WBAUM12090VP59495 ;
WBSWD920X0P389326 to WBSKG92090E886918 ; WBAWA72020P340865 to WBAKD920X0E637721 ;
WBAWL72080PZ85479 to WBADV52000E756778 ; WBAUS92040A537099 to WBAUT72050FJ88197 ;
WBSPM92030E198072 to WBSPM92020E625953 ; WBAPG32040A393064 to WBAPF52070A922683
WBSWL92090P371502 to WBSDX92040E803792.
9-5-2018: Recall because wiring configuration means that vehicle vibrations could potentially cause frictional corrosion on the plug of the power distributor causing the car's engine to cut out. Affects BMW 1 Series, 3 Series, Z4 and X1 petrol and diesel models produced between March 2007 and August 2011. (See Good/Bad 28-2-2015 and 18-4-2015.) Helpline number: 0800 083 4397.
7-6-2018: R/2018/132: Repeat of R/2017/114.
27-6-2018: R/2018/148: BMW E90, E91, E92, E93 3-Series saloons, Tourings, coupes and convertibles: Variation to the electrical resistance in the blower regulator wiring harness connector: Over time, irregularities in the crimp connection in conjunction with relative movements of the tin coated connector at the end of the wiring harness, which connects to the tin coated blower regulator pin, could lead to frictional corrosion. In combination with very high current flow, which would occur, which could lead to a temperature increase. As a result the blower regulator wiring could be damaged and could lead to partial contact of individual wire strands. this could result in an irregular current flow, further overheating and increase the risk of fire. FIX: The blower regulator wiring harness will be inspected and a new part will be installed. VINS: WBAVC32090KS00002 to WBAPP12010F026663; WBAVU32000AE30002 to WBAUT32070F070659;
WBAWL72080JZ93021 to WBADW52040E421410; WBAWB72040PW82010 to WBAKK92020E471006; WBAVC32090KS00002 to WBAPP12010F026663 ; WBAVU32000AE30002 to WBAUT32070F070659; WBAWL72080JZ93021 to WBADW52040E421410; WBAWB72040PW82010 to WBAKK92020E471006; WBAVC32090KS00002 to WBAPP12010F026663; WBAVU32000AE30002 to WBAUT32070F070659; WBAWL72080JZ93021 to WBADW52040E421410; WBAWB72040PW82010 to WBAKK92020E471006; WBAVC32090KS00002 to WBAPP12010F026663; WBAVU32000AE30002 to WBAUT32070F070659; WBAWL72080JZ93021 to WBADW52040E421410; WBAWB72040PW82010 to WBAKK92020E471006. Build dates: 15-10-2004 to 8-7-2011.
List Price from
£29,460
Buy new from

£21,754

Contract hire from

£265.68

per month
Buy a BMW 3-Series from £8,397