BMW 3 Series Coupe (2006–2012)
Last updated 27 October 2017
Stylish four-seater coupe. Plenty of room for four and their luggage. Comes with a great choice of engines including frugal diesels. 335i is outstanding to drive.
Tight in the back for 6-footers. Some very serious problems with first generation 335i.
Updated 25 October 2015
On an E92 335i coupe (see 18-4-2015), auto box 'banging' out of gear and the engine stopping under hard acceleration, particularly when overtaking eventually solved by replacing both the turbo boost...
Introduction
Unlike previous 3-Series coupes, this one shares no body panels at all with the saloon. It sits on a long wheelbase, helping reduce pitching over undulations. Somehow it's been "de-Bangled" of the sometimes-odd styling quirks of all recent BMWs. You don't have to persuade yourself it's a good-looking car. It simply is. Though a bigger car than the E46 coupe, on average it's ten kilos lighter. And it's very practical, too.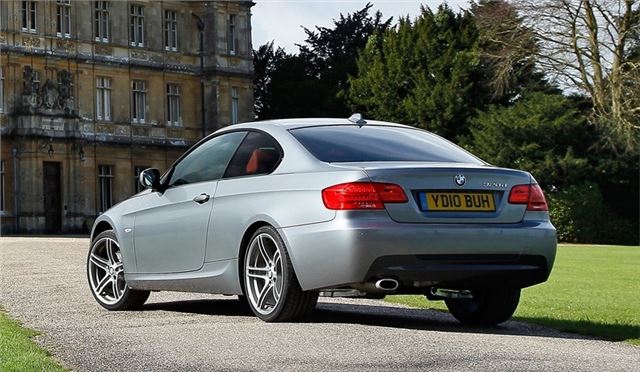 Owners' reviews
You need a Mercedes S500 coupe to better this
Great when it works but has problems
Perfect everyday car that puts a smile on your face