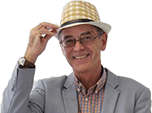 BMW 1 Series (2011–)
Last updated 18 July 2018
Impressive handling for a hatchback. Very efficient diesel engines including 114d. Enjoyable to drive. High quality interior.
The looks take some getting used to. Space is tight in the back.
Updated 18 July 2018
M140i Championship Edition introduced
To celebrate BMW's manufacturer win at the 2017 British Touring Car Championships (BTCC), BMW UK is introducing a special UK edition of the M140i, the M140i Championship Edition. With a high level...
Introduction
The revised BMW 1 Series is longer and wider than the outgoing model, which improves interior space while it remains the only rear-wheel drive car in its market. Power comes from TwinPower engines – two petrol and three diesel. The entry level 116i petrol produces 136hp, with a combined mpg figure of 49.6mpg. There is a more powerful 118i petrol, which makes 170hp with economy of 47.9mpg.
The diesel engines all produces less than 120g/km of CO2, placing them in band C for VED, with a BIK rate of 13% for company car drivers. All of the diesel engines are capable of 62.8mpg on the combined cycle. The 116d, 118d and 120d produce 116, 143 and 184 horsepower, respectively. These are BMW's own chain cam diesels, not the belt cam PSA diesels as used in MINI diesels up until autumn 2010.
All engines are fitted with a twin-scroll turbocharger to increase efficiency and improve performance. The 1 Series will be available with either a six-speed manual or eight-speed automatic gearbox, the latter of which can be specified in Sport configuration, which adds shift paddles and offers a more dynamic gearchange.
The styling is described by BMW as 'youthful and lively,' and looks much like a dynamic evolution of the outgoing model, albeit bolder and more aggressive. The lights are more angular and the wheel arches wider. The new design is also more practical than that of the outgoing model – the rear doors are wider and allow easier access, and the wider, longer stance improves cabin and boot space.
Owners' reviews
Sporty flexible hatchback with very spacious front seats
Driver's car that's really a 2 + 2
3 cyl 1.5l petrol engine and 8-speed auto combination is sublime. Other details less so...