BMW 1 Series Coupe (2008–2013)
Last updated 7 December 2016
Good looking sporty alternative to the standard 1 Series, super quick 135i, strong and efficient diesels.
Tight in the back for taller passengers.
Updated 7 December 2016
2008 BMW 118i convertible with 17k miles left standing in a garage for a year after which it required four new injectors at £250 each, plus a new ECU at £900. Dealer told customer its diagnostics...
Introduction
How does 306PS in a 4-seat coupe the size of a Golf grab you?
And not any old 306PS engine, but 'engine of the year': BMW's sensational twin-turbo 3.0 litre straight six that's both benignly tractable and very, very fast.
Over the last year BMW has been turning its slow selling sow's ear of a 1-Series into something of a silk purse. First we saw the three-door hatchback version with it's Efficient Dynamics 118 diesel that has since been developed to limbo under the 120g/m CO2 limit that gets it into London for nothing from next February and cuts the annual tax bill to £35.
Road Test BMW 1 Series M Coupe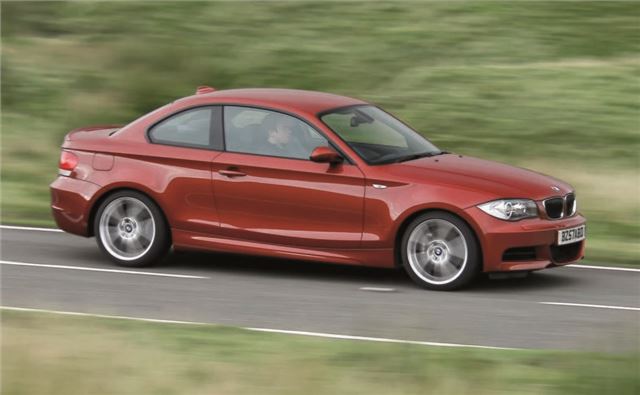 Owners' reviews
fantastic performance smooth delivery but take a petrol tanker with you
I look forward to driving it every time because of its classic look, perfect driving position and responsiveness.
brilliance marred by hard ride
Great combination of performance, economy and good to drive