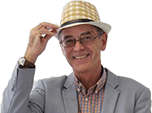 Bentley Continental GT (2003–2010)
Last updated 16 October 2018
Effortlessly fast with immense W12 engine. A luxurious and comfortable way to blast across continents. More agile GT Speed version available.
Volkswagen Phaeton based. Expensive to run and maintain. Plagued with electrical problems.
Updated 17 October 2018
Report of corrosion and paint peeling on 125k mile 2007 Bentley Continental GT that had previously been maintained by Bentley Leicester (receiving two services per year and whatever other work needed...
Introduction