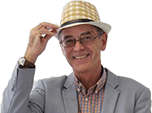 Bentley Continental GT (2003–2010)
Last updated 22 August 2016
Effortlessly fast with immense W12 engine. A luxurious and comfortable way to blast across continents. More agile GT Speed version available.
Volkswagen Phaeton based. Expensive to run and maintain. Plagued with electrical problems.
Updated 10 September 2015
Secondary battery continually going flat on 2008 Bentley Continental GT. Dealer cannot find the fault. I suggested: An electrical circuit remains live. The first suspect is always the interior light...
Introduction