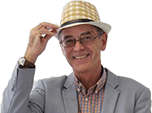 Audi A3 Cabriolet (2008–2013)
Last updated 22 February 2018
Kerb weight
1330–1495 kg
Warranty
3 years
Servicing
-
Driving
You can get a 160PS 1.8TFSI, a 200PS 2.0TFSI, a 105PS 1.9TDI and a 140PS 2.0TDI. (That's the old PD engine rather than the new piezo injected 2.0TDI in the A4 B8.)
We drove a white one, which happened to be a 2.0T FSI S tronic. Though, on the basis of pre-orders, Audi expects the sales split to be only 30% petrol compared to 70% diesel.
It drives like an A3 2.0TFSI, or a Golf GTI 2.0TFSI, for that matter. Sporty, yet secure, with a very pleasant power delivery through the seamless 6-speed S tronic.
There's not a lot of legroom in the back, of course. Best to think of it as only an occasional four seater. The kind of car you and someone else could go on holiday in with all your luggage, then, when you got there, could pick up a couple of friends. The optional windbreak works well, and with the windows up even the rain stays off you until you have to slow down or stop.
When you get wet for the 6 seconds or so it takes to get some roof over you, then, after another 3 seconds, are snug as a bug in a rug. That's a very fast top.
So what's it to be? £20,750 only buys a basic, fairly slow, 1.9 diesel. The kind of car for older couples who won't exactly give the A3 convertible the sort of image Audi is seeking.
You'll need £23,660 for the most basic quick one. Though I can also see the £22,300 160PS 1.8 TFSI selling quite well.
The 2.0TFSI S line S tronic we drove comes to all of £28,460, and that's before you add satnav or a windbreak.
But white with a red top has to be the colour combination to have. In a metallic grey the car just doesn't get noticed.
Need a sports car with four seats? It has to be the A3 Cabrio or the 1-Series convertible. Battle of the beach roads commences this summer.
Engines
| Engine | MPG | 0-62 | Top speed | CO2 |
| --- | --- | --- | --- | --- |
| 1.2 TFSI | 50 mpg | 12.2 s | 118 mph | 132 g/km |
| 1.6 | 40 mpg | 12.5 s | 114 mph | 167 g/km |
| 1.6 TDI | 66 mpg | 12.2 s | 118 mph | 114 g/km |
| 1.8 TFSI | 42–43 mpg | 8.0–8.2 s | 135 mph | 154–156 g/km |
| 1.8 TFSI S tronic | 43 mpg | 8.0 s | 135 mph | 154 g/km |
| 1.9 TDI | 55 mpg | 12.3 s | 115 mph | 134 g/km |
| 2.0 TDI | 61 mpg | 9.6 s | 129 mph | 119 g/km |
| 2.0 TDI S tronic | 55 mpg | 9.4 s | 129 mph | 134 g/km |
| 2.0 TFSI | 39 mpg | 7.4 s | 144 mph | 169 g/km |
| 2.0 TFSI S tronic | 38 mpg | 7.3 s | 144 mph | 171 g/km |
List Price from
£22,720
Buy new from

£19,736

Contract hire from

£219.18

per month