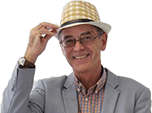 Audi A3 Cabriolet (2008–2013)
Model History
March 2008
A3 Cabriolet launched
Standard versions of the A3 Cabriolet have 16-inch alloy wheels, air conditioning, powered windows and mirrors, a Chorus radio with single CD drive and semi-automatic hood operation the hood is attached to and released from the windscreen rail manually but retracts and raises at the touch of a button.
On top of this, the Sport specification, costing an extra £1,850, combines features such as larger 17-inch alloy wheels, sports suspension and sports seats with fully automatic hood operation, which adds automated hands-free detachment from, and attachment to, the windscreen rail, plus a wind deflector. The hood also incorporates additional acoustic insulation, maximising the potential for enjoyment of the upgraded Concert radio.
The S line specification supplements the Sport equipment list externally with larger 18-inch 7 twin-spoke alloy wheels and S line body styling including exclusive front and rear bumper design. Inside, it adds extras such as leather and Sprint cloth combination upholstery embossed with the S line insignia, an S line multifunction sports steering wheel with paddle shift controls (where automatic transmission is specified), a perforated leather gear knob and matt brushed aluminium inlays. S line specification carries a premium of £1,550 over the price of a Sport model.
Launch Price List:
1.8 TFSI 6-speed manual £22,300 Sport £24,150 S-line £25,700
2.0 TFSI 6-speed manual £23,660 Sport £25,510 S-line £27,060
1.9 TDI 5-speed manual £20,750 Sport £22,600 S-line £24,150
2.0 TDI 6-speed manual £22,760 Sport £24,610 S-line £26,160
August 2008
New Parallel Park Assist system available now for all A3 Cabriolet models uses ultrasonic sensors to seek out suitable parking spaces, alerts the driver via the in-dash Drivers Information System (DIS) and then steers the car automatically into the space in one manoeuvre. Priced at £725 for Sport and S line versions fitted with DIS, and £925 for standard models which also require upgrade to DIS.
A3 Cabriolet range now priced from £19,995 OTR for the new 1.6 model to £27,060 OTR for the 2.0 TFSI S line. Three specification levels Standard, Sport (£1,850 premium over standard) and S line (£1,550 premium over Sport)
Standard specification includes alloy wheels, semi-automatic hood, air conditioning, powered windows and mirrors and a CD audio system. Sport and S line models incorporate a fully automatic acoustic hood and wind deflector which can be lowered in just 9 seconds and raised in 11 at speeds of up to 19mph.
July 2009
New 1.6-litre TDI engine for A3, A3 Sportback and A3 Cabriolet, cabrio priced from £20,645 OTR
replaces 1.9-litre TDI engine in A3 TDIe and A3 Cabriolet 1.9 TDI. Features high pressure common rail injection and offers up to 68.9mpg with the help of start-stop and energy recuperation systems. Linked to five-speed manual transmission only.
A3 Cabriolet 1.6 TDI 0-62mph in 12.2 seconds, top speed 118mph, 65.7mpg combined, 114g/km CO2 output
November 2009
A3 2.0 TDI Cabriolet gains start-stop and recuperating alternator of 1.4 TFSI and 1.6 TDI models. A3 Cabriolet 2.0 TDI with start-stop - 0-62mph in 9.6 seconds, top speed 129mph, combined mpg 61.4 (previously 53.3mpg), CO2 119g/km (previously 139g/km)
January 2013
Audi A3 Cabriolet reached its 'Final Edition' at prices from £23,775 OTR to £30,615 OTR and various attractive enhancements.
The Audi A3 Cabriolet Sport Final Edition replaces cloth upholstery with supple Vienna leather. It also adds front seat heating, rear parking sensors, automatic headlight and wiper activation, cruise control and a Bluetooth mobile phone interface. These are in addition to existing Sport trimmings such as 17-inch alloy wheels, sports suspension, dual-zone climate control, a Concert CD audio system with auxiliary iPod/MP3 socket and a fast-acting fully automatic acoustic hood.
Audi A3 Cabriolet S line Final Edition models replace original 18-inch S line alloy wheel with a new five-segment spoke design, add full Vienna leather upholstery in place of the original fabric and leather combination, and also include xenon plus headlights with LED daytime running lamps, DVD-based satellite-navigation, Audi Music Interface iPod connection and a BOSE sound system.
The premium for the new A3 Cabriolet Sport Final Edition model is £2,340 over the standard A3 Cabriolet, which also continues in this final production run. Compared with the cost of specifying its additional equipment individually, this premium represents a saving of £1,605. The step up to the S line Final Edition from the Sport Final Edition costs an additional £2,435, effectively saving £3,640 compared with choosing its additional equipment separately.
Power options for standard Cabriolet models, and both Final Edition variants, include three turbo charged and directly injected petrol units – the 1.2 TFSI with 105PS, the 1.8 TFSI with 160PS and the 2.0 TFSI with 200PS or two turbo charged direct injection diesels – the 1.6 TDI with 105PS and the 2.0 TDI with 140PS. The 1.6 TDI offers EC economy potential of up to 65.7mpg with CO2 output of as little as 114g/km.
Prices for the final Cabriolet range start from £21,435 OTR for the 1.2 TFSI standard model. Sport Final Edition versions start from £23,775 OTR, and S line Final Editions from £26,210 OTR.
A3 Cabriolet Sport Final Edition Pricing
1.2 TFSI Sport Final Edition £23,775 OTR
1.8 TFSI Sport Final Edition £26,685 OTR
2.0 TFSI Sport Final Edition £28,180 OTR
1.6 TDI Sport Final Edition £25,225 OTR
2.0 TDI Sport Final Edition £27,030 OTR
A3 Cabriolet S line Final Edition Pricing
1.2 TFSI S line Final Edition £26,210 OTR
1.8 TFSI S line Final Edition £29,120 OTR
2.0 TFSI S line Final Edition £30,615 OTR
1.6 TDI S line Final Edition £27,660 OTR
2.0 TDI S line Final Edition £29,465 OTR
February 2016
Haynes manual now available for Audi A3 diesel 2008-2012, price £22.99.