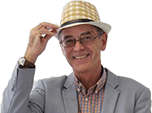 Audi A3 Cabriolet (2008–2013)
What's good
Neat cloth-topped, four seater A3 based convertible with decent boot and fold-down rear seats.
Best with 2.0 TFSI engine.
What to watch out for
Diesels still belt cam.
With DSGs and S-matics, protective software can delay the message from brake switch to ECU that brakes have been released, allowing car to enter a junction or roundabout on the fuel in the combustion chambers, then momentarily shut off mid-junction.
Rear side windows sometimes do not close properly. Fault with the electric motors not being powerful enough. New motors fitted from October 2008 production.
Roofs fail badly at the folds. The top has been redesigned but still starts to fail at the creases.
11-1-2013: Warranty on s-tronic 7 speed dry clutch DQ200 gearbox extended to 5 years or 150,000 kilometres in Russia and China.
19-2-2014: Seems that the wiring for the rear lights and boot lock of early Audi A3 cabrios can get severed. Quite well known and Audi has issued a Flexi wiring fix which is also standard on later A3 cabrios.
1-5-2016: Report of failure of timing chain of 2011 Audi A3 1.4 TFSI cabrio at just over 60,000 miles. Estimate of £3,000 by Audi independent to rebuild engine.
3-4-2017: Report that 200 miles after NOx emissions fix a 2010 Audi A3 1.6TDI cabrio broke down and needs a new EGR valve, but these are on back order and after 2 weeks owner has no idea when he will get my car back. Dealer has suggested that he could give a good deal if owner wanted to buy a new car, but his 2010 cabrio has only done 20,000 miles.
19-6-2017: 248mm rainfall in one month penetrated the rear wondow surround of an Audi A3 convertible in Australia, leading to extensive electrical damage from water slopping around inside the floorpan of the car.
11-7-2017: Report of high oil consumption of 2011 Audi A3 1.8TSI cabrio, using 1 litre per 1,500 miles (4 litres from 45k miles to 51k miles).
9-2-2018: Report of timing chain failure of 1.8TSI engine of 2011 Audi A3 cabrio at 45,000 miles. Engine rebuild quoted at £4,900 and local Audi dealer is offering to cover 30% as goodwill.
22-2-2018: Report of failure of clutch of 2013 Audi A3 2.0TDI cabrio, leading to total failure of clutch, DMF and transmission at 51,000 miles. The circular spring on the clutch mechanism broke and a section of the spring protruded and rubbed against the casing of the gearbox, wearing a hole in it. Gearbox then lost its oil and self-destructed, taking the clutch and DMF with it. Repairs estimated at £3,000. This same problem must affect Audi Q3s, VW Golfs, SEAT Leons and Skoda Octavias fitted with the same DMF, clutch and transmission.
Recalls
12-6-2013: Australian VW DSG Recall
Australian VW DSG You Tube Video
Description of Australian Recall What are the defects? Due to electrolysis, the DSG 7-speed transmissions are susceptible to conductive deposits forming in the gearbox control units, possibly causing the gearbox fuse to blow. Should this happen, the clutch will fully open due to power supply failure, causing the vehicle to roll to a stop if in motion. What are the hazards? In the majority of cases, the fault occurs when the engine is started with the vehicle stationary. If the fuse blows while the vehicle is in motion, however, a sudden loss of power at the wheels could in certain circumstances occur while the vehicle is being driven. This may pose a hazard to the vehicle occupants and other road users. All other functions of the vehicle (steering, braking, etc.) remain fully active.
We need your help with our latest Satisfaction Index, so that we can help others make a smarter car buying decision. What's it like to live with your car? Love it? Loath it? We want to know. Let us know about your car - it will only take a few minutes and you could be helping thousands of others.
Help us with the Honest John Satisfaction Index now