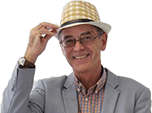 Audi A1 Sportback (2012–2018)
What's good
5-5-2012: Buyers of 'Sport' models can order 'SE' suspension as a free change of spec and get a slightly softer ride even though the car still comes on Sport spec wheels and tyres.
What to watch out for
With DSG and S tronic, protective software can delay the message from brake switch to ECU that brakes have been released, allowing car to enter a junction or roundabout on the fuel in the combustion chambers, then momentarily shut off mid-junction.
11-1-2013: Warranty on S tronic 7 speed dry clutch DQ200 gearbox extended to 5 years or 150,000 kilometres in Russia and China.
10-12-2013: Nowhere to put a full sized spare wheel in a 1.4 TFSI because the battery lives in the spare wheel well. Audi offers a space-saver spare wheel fitting kit that locates the space saver over the battery, but reduces boot space slightly.

11-3-2015: Brand new Audi A1 1.6 TDI Sportback delivered with a loose nut on the fuel line from the high pressure to the fuel rail. Diesel all over the engine. Fire brigade called.
28-3-2017: Complaint that fuel economy of 2012 Audi A1 EA189 1.6TDI Sportback is now substantially worse than before the NOx emissions fix, but no actual figures to back this up. We reckon if exonomy is below the average Real MPG of 51mpg, the owner has a case.
24-4-2018: Report that "numerous things have gone wrong" with 2014 Audi A1 1.4TSI Sportback now at 20,811 miles. These were fixed under the 3 year warranty. Then in March 2018 the Turbo Charge Pressure Actuator had to be replaced. As this was 5 months out of warranty owner was billed £431.12, but was told that further investigation might be required. So far dealer has offered me 50% off next service in recompense.
18-6-2019: Report of 2013 Audi A1 Sportback 1.4TFSI Sport s-tronic (DQ200) breaking down on 27th May 2019 at 27,000 miles. Diagnosis was "requires new mechatronics unit due to the seal and housing being out of shape causing it to leak". Owner wrote to Audi seeking their comments asking why the seal etc. was out of shape; had it been incorrectly fitted in the first place? Or following a previous service which had always been carried out by Audi. Original quote for the replacement unit was £2,104.94 incl. which was reduced to £1,824.87, plus major service and MoT.
Recalls
3-7-2012: www.autoevolution.com reports We have been informed that owners of Euro-spec VW cars (Polo, Golf and Scirocco) are reporting similar problems to the ones that caused a massive recall in China (500,000-strong). The issue has been reported in France, where owners of the aforementioned cars started reporting hearing strange noises coming from the gearbox, which lead them to believe that there may be a design flaw which wears the mechanisms inside it prematurely.

The culprit is VW's latest twin-clutch setup, the seven-speed DSG7, which reportedly makes the 'strange noises' when shifting from 4th to 3rd, 3rd to 2nd and 2nd to 1st, inside the car. However, outside, a different sound is audible, a metallic and repetitive sound which is made when the car goes over speed-bumps. Whatever it is, it sounds serious, especially since owners first began to hear it "a few weeks after delivery" (of the car) - nothing should wear out that quickly.

Also, since the problem in China was never really solved, as they just increased the warranty coverage to 10 years, it will be interesting to see how VW handle this problem in a market very close to home - France. Furthermore, the angry group of French VW owners claim that Seat, Skoda and Audi drivers are also reporting the same problems, so If this report turns out to be accurate, it will spark further outrage and may dent VW's famed 'bulletproof' reliability record.
12-6-2013: Australian VW DSG Recall
and Australian VW DSG You Tube Video
Due to electrolysis, the DSG 7-speed transmissions are susceptible to conductive deposits forming in the gearbox control units, possibly causing the gearbox fuse to blow. Should this happen, the clutch will fully open due to power supply failure, causing the vehicle to roll to a stop if in motion. In the majority of cases, the fault occurs when the engine is started with the vehicle stationary. If the fuse blows while the vehicle is in motion, however, a sudden loss of power at the wheels could in certain circumstances occur while the vehicle is being driven. This may pose a hazard to the vehicle occupants and other road users. All other functions of the vehicle (steering, braking, etc.) remain fully active.
We need your help with our latest Satisfaction Index, so that we can help others make a smarter car buying decision. What's it like to live with your car? Love it? Loath it? We want to know. Let us know about your car - it will only take a few minutes and you could be helping thousands of others.
Help us with the Honest John Satisfaction Index now