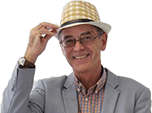 Aston Martin V12 Vantage (2009–2018)
Last updated 21 March 2018
6.0-litre V12 power delivers an immense 510PS. Great looks. Roadster available from 2012.
Expensive compared to the V8 Vantage at £135,000.
Updated 23 June 2017
R/2017/204:
HYDRAULIC CONNECTOR MAY LEAK. A hydraulic connector may fail and cause a transmission oil leak. This may have an adverse effect on gear selection. Fix: On affected vehicles replace the clutch pipe, connector...
Introduction