Car Leasing Explained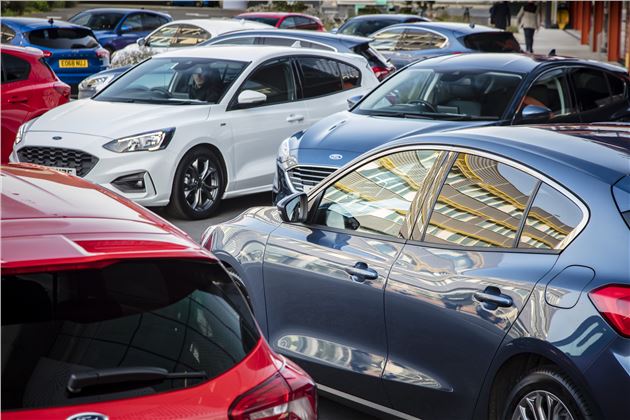 Leasing a car - how does it work?
The basics of Personal Contract Hire (PCH) are similar in some ways to that of a Personal Contract Purchase (PCP). For PCH you typically have to pay an initial rental deposit which can be anywhere between three and 12 times the monthly rental fee.
As with most financial arrangements, the larger the depositinitial rental, the lower the monthly price. You can also choose the period of the PCH, which depends on the individual provider, but can be anything from one to four years. You also need to decide upon your annual mileage, and once again this will have an effect on the monthly cost.
The terms of the agreement will stipulate the period of the loan and an agreed mileage, and at the end of the period you will return the car.
Because a PCH is a hire agreement, the vehicle will be inspected before its return to ensure it is within the guidelines for fair wear and tear and within the agreed mileage limits. The excess mileage rate is stated on your contract and is charged on a pence-per-mile basis. Any damage deemed to be outside of fair wear and tear will incur a charge to rectify.
At the end of the agreement, you can walk away or start a new agreement with a new car. Road tax is normally included for the duration of the hire and a maintenance contract can also be included, so you can be sure of your budget for the period and only have the additional cost of fuel to worry about.
Leasing.com
Leasing.com has been around since 2000 and offers a wide range of both cars and vans, claiming to have the widest choice of deals in the UK by working with franchised dealers, independent brokers, manufacturers and leasing companies.
Based in Stockport, the firm offers personal and business leasing with close to 2.5 million leasing offers available on its website.
Can you end a PCH early?
It is possible to end a PCH early, but because of the way in which lease cars are funded it is not simply a case of returning the vehicle and walking away.
If you are having financial difficulties and struggling to meet your monthly payments, your first course of action should be to contacting the leasing company and explain the situation. They may be able to assist you by re-arranging the terms of your agreement and lowering your monthly payment.
If this option is not available or you are determined to end the agreement early, what happens next depends on the leasing company and the terms of your agreement, but you will be liable for a proportion of the remaining monthly hire costs - anything from 50 per cent to 100 per cent.
This process is called early termination, and individual leasing companies will have different ways of calculating the early termination fee as well as determining your eligibility.
The reason for this is because the vast majority of lease vehicles are purchased by the finance provider in order to provide the vehicle for your use, and your monthly payment is calculated on the calculated cost of the vehicle use and its depreciation during the hire period.
Unless the vehicle can be sold at a price which clears the remaining finance and more, the leasing company will lose money on the deal - hence the result is usually a requirement for you to pay early termination fees.
1
What happens at the end of a PCH?
Unlike a PCP where there is the option to buy the vehicle at the end of the term, a PCH is strictly a lease, and so there is no option to buy.
At the end of the term, the vehicle is returned to the leasing company for resale, and therefore it has to meet the mileage and condition criteria that were given at the start of the agreement. Failure to meet these criteria will mean paying the end-of-contract charges.
2
Can you buy a car at the end of a PCH lease?
The short answer is a simple no. The 'hire' part of the PCH is the crucial element here - this is a hire agreement only, and the monthly payment is calculated solely on the basis that the car will be returned in a saleable condition at the end of the period.
Even if it happens to be the best car you have ever driven, no amount of begging or pleading will allow you to buy it.
If you are super-keen you may be able to find out where the car will be re-sold, as the lease company is likely to have an established sell-on route for vehicles that come to the end of their lease period, but there are no guarantees this information will be available.
3
Who is the registered keeper of a lease car?
If you have a PCH then the registered keeper, and legal owner, of the car is the finance company responsible for providing the lease. In simple terms, the finance house has purchased the car and is hiring it to you, so their name is the one that appears on all the important paperwork.
This is important because when you arrange your car insurance it is crucial that you inform your provider that you are not the legal owner or registered keeper. This may also have a negative effect on your premium, so be sure to shop around.
Another factor to keep in mind is that any parking tickets or speeding fines that are generated may be sent to the registered keeper, and how this is then dealt with depends on the individual company, so be sure to read the small print. Some leasing companies will pay the fine as soon as it arrives and then invoice you, with an administration fee added on top.
4
Do I need my own insurance for a lease car?
You need to insure a lease car yourself, even though it is not owned by you during the hire period. Although you are not paying to take ownership of the car, it is in your custody and is essentially your responsibility for the duration, which means the vehicle insurance is paid for by you.
The finance company will have their own policies to cover a loss on the vehicle but this does not cover your use of it.
5
What happens if a leased car is written off?
If the vehicle is declared as a total loss by your insurance company then you are liable for the value of the car at the time of it being written off.
This is because the leasing company do not have insurance to cover the loss of the vehicle. While it is in your custody during the loan period you are required to insure the car, so a total loss means you are required to cover that loss.
The payout from your insurance company will cover some or all of the total amount outstanding, but in the event that it is less this amount you will be liable for the difference. In these circumstances, GAP insurance would cover you for this difference, so it is something you may wish to consider before taking up a PCH lease.
6
What happens if my PCH lease car is damaged in an accident?
What happens if my PCH lease car is damaged in an accident?
If there is vehicle damage it is recommended that you contact your vehicle insurance company to notify them. Even if you pay for the repair of any damage yourself it is important to be covered in case another party makes a claim against you.
A crucial difference with a lease vehicle is that the leasing company will want any repairs to be carried out by a repair specialist approved by them, and a failure to do so may cause you significant problems. If repairs are required it is recommended that you put your insurance company in touch with the leasing company so that they can communicate with each other.
What are the differences between PCH and PCP?
PCH stands for Personal Contract Hire and in some respects it is similar to a PCP. You pay a deposit and have a fixed monthly payment over the length of the agreement.
However, at the end of the agreement, there are no options - the vehicle must be returned. You can still walk away completely or start a new agreement, but you cannot purchase the vehicle. It is a leased vehicle - you are not purchasing it.
PCH gives you the ability to change your car frequently. Some providers offer agreements of 12 months or less, so you can swap into a different car on a regular basis if that appeals.
Choosing PCH also takes away many of the hassles of car ownership, particularly if you take up an agreement that includes a maintenance package. That means you will not have to pay for servicing or road tax, which can also help if having a fixed monthly cost is important to you.
As with a PCP, a PCH will come with restrictions over the mileage you can cover as well as a commitment to keep the vehicle within fair wear and tear guidelines. As this is a rental rather than a deal with the option to purchase, failure to abide by these restrictions will result in an additional cost to you.
A PCH deal will also have a clause that requires you to pay an exit fee if you choose to end the agreement early, and it may also cost you more than a competitive Hire Purchase deal depending on your term.
Ask HJ
Is insurance more expensive on a leased vehicle?
I am considering leasing a Renault Zoe. Is insurance higher if the vehicle is leased?
Insurance quotes should be the same, regardless of whether a car is leased or not.

More Questions
Ask HJ
Should I lease or buy my next van?
I have contract leased through my company a Ford Transit Connect Double Cab - (I have two kids and quite often need to put them in as well as deliveries). I now need a larger van and am looking at the Transit Custom Double Cab as an option. I'm coming to the end of the four-year lease and have spent £12,556 ex-VAT (I am VAT registered) and obviously will be handing it back with no van. Looking at their current value (17-plate) I think I may have been better financing an older model than losing £12k on the lease. But it becomes a minefield with older vehicles and ownership, plus finance would be needed. My question is, should I buy or lease my next van?
It is very difficult to provide an answer without knowing your company's financial position. However, we do cover the pros and cons of both ownership routes here: https://vans.honestjohn.co.uk/cheap-van-finance-and-advice/cheap-van-finance/#choosing-your-next-vehicle-buying-vs-leasing The Ford Transit Custom Double Cab is a great van. Easy to drive, practical and good on fuel, it's one of my favourite mid-size vans. If you do decide to buy a used model we have quite a lot of advice (including a used buying guide) in our review: https://vans.honestjohn.co.uk/van-reviews/ford/transit-custom-2013/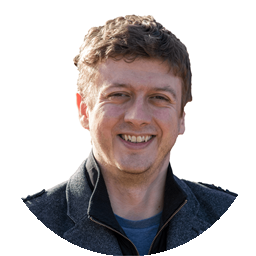 More Questions
Car Buying Advice