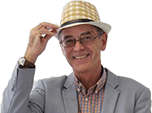 Most recently answered Piaggio questions

Would a BMW Isetta be suitable for a sixteen year old with a motorbike licence?

I bought a new Piaggio Ape which within 7 days wouldn't accelerate and broke down. The dealer acknowledged the fault, but is unsure what's causing it or how to rectify it. How long would I have to wait...