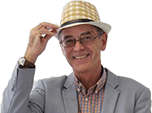 Car keys
I've recently been told that my car's spare key is going to cost me up to £200 or more due to Fiat code system which has something to do with a chip inside the key. Please could you help solve this problem or advise me how I may get a cheaper price? My car is a Fiat Punto hlx jtd.
Asked on by hayleyone1

Answered by
Honest John
Click on Useful Websites, then Specialists, then scroll down to Keys and Locksmiths.