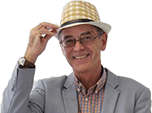 What are the best cars for tall drivers?
I'm 6'4" tall. Which cars could I drive comfortably? I currently drive a MINI Cooper.
Asked on by Ian Stephenson

Answered by
Georgia Petrie
I asked Mark to answer this because he's 6'3" (he's the tall Geordie bloke that does our video reviews). Mark said, "The only modern car I struggle with is the Madza MX-5/Fiat 124 - there's not much else that you won't physically fit into. At our height you're a bit more susceptible to a poor driving position though, so for that reason I'd also avoid most Citroen - and the Lamborghini Huracan Spyder, if by chance you're after a convertible supercar. That aside, in my experience Volkswagen Group does the best driving positions - Volkswagen, SEAT, Skoda, Audi - so you should find something there that suits. To be honest though, you'll find something to suit you at any budget. Just make sure there's plenty of seat and wheel adjustment, and there's a footrest next to the clutch."
Related models

Based on the brilliant R8 with a thunderous 5.2-litre V10. Surprisingly easy to drive, with slick seven-speed auto gearbox. Huge improvement over the Gallardo.

Japanese build quality and reliability should come as standard. Retro styling sets it apart from rivals. High standard of interior fit and finish

Coupe style and folding hard top. Just as good to drive as the soft-top. Available with an auto.