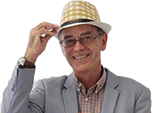 If you fail an Mot, are you entitled to a free re-test?
Do you get a free re-test after failing an MoT?
Asked on 13 February 2018 by Peter batke

Answered by
Honest John
Similar questions

I have a 2008 Volkswagen Golf 2.0 TDI. It is not fitted with a Diesel Particulate Filter (DPF) as standard so how will the May 2018 MoT changes affect this type of car?

I own a car, which is currently on a SORN. It's kept off the road with no insurance and no MoT. How can I legally drive it to a garage for an MoT?

I bought a used car online. The seller said he was a trader and the car was advertised as a part-exchange, just MoT'd with a one year warranty. I booked to view it (80 miles away) over the weekend at his...