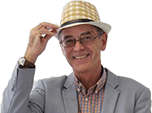 If you fail an Mot, are you entitled to a free re-test?
Do you get a free re-test after failing an MoT?
Asked on 13 February 2018 by Peter batke

Answered by
Honest John
Similar questions

Last year I purchased a car that subsequently failed its MoT on emissions due to various failed sensors which were being hidden by an EML light that had been very obviously tampered with. There is no way...

I drive a 19 year old Toyota Land Cruiser with almost 200K on the clock. I'm worried about the new tougher MoT. Presumably my old engine must be spitting out a bit of smut. If it fails and it is uneconomic...

I have a 2008 Volkswagen Golf 2.0 TDI. It is not fitted with a Diesel Particulate Filter (DPF) as standard so how will the May 2018 MoT changes affect this type of car?