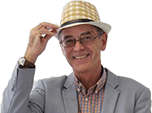 We were charged £750 for a new EGR on an Audi A3 we'd owned for seven months - is this fair?
My daughter recently bought an 2010 Audi A3 TDI. It cost £6500 and she had it for seven months when the EGR valve needed replacing. We took it back to the dealers and they charged her £750 to replace it. It also broke down two weeks after she bought it. The dealer said at the time it was a fuel filter issue,which they replaced as the three month warranty was in place. Surely if you pay £6500 for a used car it should last a bit longer than seven months before you have to spend another £750? I asked the dealer if he would wave some of the labour charge as she hadn't owned the car very long, but he refused.
Asked on 6 December 2017 by Michael Waddingham

Answered by
Honest John
There's a little bit more to this. Whether it's a 1.6 TDI or a 2.0 TDI, it will have an EA189 engine and will therefore have been subject to the Volkswagen Audi Group NOx emissions recall. Subsequently, VAG has sent letters to owners of these cars stating that any issue that could be consequential of the NOx emissions fix would be repaired free of cost for up to two years from the fix and for up to 160,000 miles total. So you are entitled to demand your £750 back for the EGR, if not from this particular dealer, from Audi itself.
Related models

Good choice of engines. Some petrol engines now chain cam. Comfortable and well built interior. cheap to run 1.6 TDI. Feels very refined especially on the motorway.