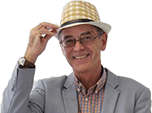 Why does the oil light come on even after topping my car up with oil?
The oil light on my 2010 Skoda Octavia comes on, even though I've topped it up with oil. What could the issue be?
Asked on 7 December 2017 by Jason

Answered by
Honest John
That would tell me that the oil pump is not delivering enough pressure either because it is failing or the oil sump strainer is blocked, or that the engine is so worn the oil pump cannot create sufficient pressure.
Similar questions

About 18 months ago I had my Skoda Octavia (2012 model) 1.9 diesel valeted. The firm that did the work also washed the engine, even though I never asked for the work to be done. After this the car experienced...

My 2010 Skoda Octavia 1.6 TDI has had numerous faults after the emissions fix. Erg valve has been replaced, injectors were replaced. The light has come back on now and they say the turbo and intercooler...

The engine oil level light on my Skoda Octavia flashes a few times on ignition. Is this a fault? I've checked the oil level and it seems fine.
Related models

Well thought of by owners. Huge boot. Spacious and comfortable cabin. Reasonable to drive. Efficient Greenline TDI models.