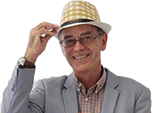 Is there a defeat device in my Porsche Macan as with the Volkswagen EA189 engine?
I have a 2014 Porsche Macan 3.0-litre diesel, bought new. It recorded 42mpg or better on a long run and 39mpg average on short urban runs. Porsche wrote asking for the car to have a software update for emissions. I was very suspicious about this and received written assurances from Porsche UK that the fuel consumption would not be affected. But the mpg has fallen dramatically on short runs to 33mpg and on the long runs to 37mpg. I feel duped by such a prestigious company. Is there evidence that a defeat device exists in this particular device as per the Volkswagen situation?
Asked on 17 May 2017 by Peter Jones

Answered by
Honest John
Less widely publicised than the 4-cylinder EA189, but yes. It's basically an Audi engine, subject to the NOx emissions fix. Reducing NOx creates more soot and active regeneration of the DPF requires more fuel, but readers have found that the system works a lot better on Superfuels such as Shell V-Power Nitro Plus or BP Ultimate, which you should be using anyway.
Related models

Sublime handling even on rough British roads. Impressive performance from all engines. Excellent build quality. Practical family car.