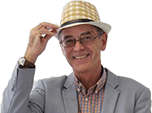 Buying an executive car - Jaguar or BMW?
I have a 2015 BMW 5 Series. I have been offered a brand new Jaguar Portfolio 2.0 diesel auto 180PS with a cash exchange of £15K. I have also been offered the 2017 BMW 520 SE from March 2017 for £16K. My dilemma is that the Jaguar seems to have more kit on it as standard. What is you opinion of the two cars? Which will hold resale value better? Which will give me better MPG? What discounts I should negotiating for on each car?
Asked on by Peter Macellaro

Answered by
Honest John
Similar questions

I'm in the market for a decent quality estate that will give excellent fuel economy. Ideally, I'd like a diesel, as I travel over 15,000 miles a year. However, I also want low running costs and good reliability....

Do you reckon the Jaguar XE diesel is a good option to replace my 2011 Mercedes-Benz C250 CDI?

I'm thinking of buying a new BMW 5 Series saloon and the broker prices on your site look highly competitive compared to the dealer price. Is the car first registered to my name and address?
Related models

Strong alternative to the BMW 3 Series and Mercedes-Benz C-Class. Superb ride comfort and fuel economy. Eight-speed automatic is excellent. Interior is much improved from 2019.

Superb refinement and quality. Impressive handling. Decent equipment levels. Automatic as standard.