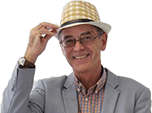 Timing chain failure on my MINI - where do I stand?
My 2013 MINI has covered 73,000 miles and the timing chain/tensioner has failed. The MINI garage does not recognise a problem but said they will carry out diagnostics at £120 an hour before sending the parts to MINI/BMW for analysis.
In America BMW have recognised a problem with said parts and are paying up.
Where do we stand?
Asked on by stuartr

Answered by
Honest John
It's infuriatingly ridiculous that the dealer wants to hit you with electronic diagnosis when the physical evidence of a broken N47 chain is there for anyone to see. As long as the car has been serviced on schedule (or to tlc), refuse to pay for any diagnosis and demand the supplying dealer replaces the timing chain and all broken components FoC holding the threat of Small Claims action against him if he doesn't.
Your claim will be that the engine of the car and its servicing were never "of satisfactory quality" for that to have happened in 3 years and 73k miles. Law here:
www.honestjohn.co.uk/faq/consumer-rights/
(If it was under tlc, the reason it will have failed is the inadequate number of oil changes under tlc.)
Related models

Low emissions mean cheap road tax. Longer gearing so more relaxed on motorway. Performance Cooper SD version is great fun.