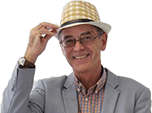 Car crash due to faulty handbrake - can I sue the dealer?
I have a 2007 Vauxhall Corsa. Six months ago I parked on a hill (with the handbrake on) and after a couple minutes it rolled down a hill cause £1500 worth of damage. My local Vauxhall did a basic feel of the handbrake and said it was fine. A few weeks ago, it came off again and this time Vauxhall said there was going to be a handbrake recall. The recall has been done now, but where do I stand in terms of recouping my costs?
Asked on by richard

Answered by
Honest John
You could attempt a Small Claim, but the retort might be that you should have followed the advice of the Highway Code to always park the car in gear. In any case, this recall was on 19-09-2011: R/2011/128 Corsa handbrake may fail, so why had the work not been done before? (The parking brake may not hold in the applied position as a result of a nonconformity in the manufacturing process which affects the hardness of the ratchet and pawl material. Recall the vehicles that are likely to be affected to check the production date of the handbrake lever assembly and replace if necessary. VIN: A4253100 to B4005814 build dates: 01/08/2009 to 23/08/2010)


Related models

Solid and decently equipped. Reasonable handling and some frugal engines.