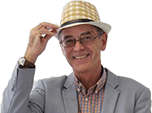 Tyre pressure sensor problems
My Lexus LS460 has just passed its MOT but the main dealer has told me all the tyres need replacing soon as well as all the tyre pressure sensor valves at an extra cost of over £300 because the existing ones are supposedly corroded.

The monitors currently work and I've recently had all the valve caps off. Does removing the existing tyres automatically wreck the existing sensors?
Asked on by F1SH

Answered by
Honest John
No. Removing and replacing the tyres does not destroy the valve sensors, but mixed metal corrosion does.
Similar questions

I have an Audi S4 (the 2004 B6 version). The cause of the engine warning light coming on has been diagnosed by my local Audi dealership as a failure of the coolant sensor. They have asked for £310 to effect...

I recently changed the intercooler on my 2010 Jaguar XF and now I'm getting an intermittent warning message which reads 'water in fuel, consult handbook.' How do I get rid of this message?

My Ford Focus 1.6 TDCi runs fine for 35 - 40 miles, then cuts out as if the ignition was turned off. When I stop and turn off the ignition and then restart it then it runs fine. This is a repeating problem....
Related models

Fast, comfortable and superbly refined saloon packed with sophisticated technology and luxury features. Painstaking build quality.