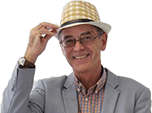 Can I reject my faulty X-Trail?
I bought a new Nissan X-Trail last month. After a week there was a system fault and the car would not switch off. I took the car back and the dealer said they fixed the fault.

Six days later, the fault returned. I returned the car to the garage and said it wasn't fit for purpose and required a replacement or a full refund. The dealer said I needed to contact Nissan customer service. I did this and feel that they are dragging there feet and there is not going to be a good outcome.

I have been advised that I should notify them that I do not authorise any further repairs. Nissan customer services rang and asked how I felt about them soak testing the car for a few hundred miles to check whether they have cured the problem after changing the Ecu. Could you advise on how to proceed?

Asked on by rampback

Answered by
Honest John
No. The dealer has to abide by the Consumer Rights Act November 2015 that theoretically entitles you to reject the car for a full cash refund within 30 days. However, I have yet to see this tested in court so if the dealer sticks his heels in, yours will be a county court test case. More here:
www.honestjohn.co.uk/faq/consumer-rights/
Related models

Good quality, practical interior. Efficient diesel engine with plenty of torque. Much improved CVT automatic transmission. Comfortable ride.