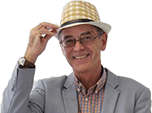 Should I buy a used car with a DSG gearbox?
With the well publicised issues with DSG automatic gearboxes, is it even worth considering buying a second hand VW, Seat or Skoda? If yes what should I look for? Have most issues been solved? Is it worth getting a good used car warranty or are DSG issues excluded from most warranties these days?
Asked on by pmb1371

Answered by
Honest John
The six-speed wet clutch DSG fitted to engines of higher torque output is far more reliable then the seven-speed dry clutch box, but is a maintenance box needing fresh fluid and microfilter every three years and these replacements are often neglected.