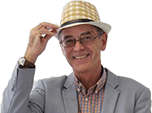 Buying used executive car - 5 Series or XF?
I am looking to upgrade from my diesel Ford Mondeo and a 2012 BMW 5 Series or 2011 Jaguar XF are favourites. I want a refined, comfortable cruiser, with decent oomph, to cover the 15-18000 miles a year I cover.

I read that the XF 3.0D is the more refined option with the XF, but significantly dearer that the 2.2D. The BMW 520D I hear is refined & probably cheaper to run, but obviously not as quick as the XF. I have a budget of £15,000.
Asked on by Rad1sh

Answered by
Honest John
Similar questions

My Volkswagen Passat Sport 1.9 TDI with 296,000 miles has been written off by a chap who jumped a red light. So I need a replacement with the following : Good Economy Relatively fast under 10 secs 0-62mph Spacious Reliable Cheap...

I am looking to buys an executive sedan (3 Series, C-Class or A4) for under £5000. My annual mileage is around 10,000 miles and I'm looking to possibly get an automatic.

I have up to £6500 to buy a car. I am in my mid-50s and cover 15,000 miles a year. I'd like a car with a good drive, lots of everyday comfort and decent refinement. I'd like an Audi or BMW. Any thoughts?
Related models

The best executive saloon on the market in 2010. Refined and high quality interior. Great to drive with a forgiving ride. Remarkably efficient 520d. Five-star NCAP crash rating.

Wonderful and bespoke feeling interior. Amazingly quiet and refined. More economical 2.2 diesel from 2011. Navigation as standard on most models.