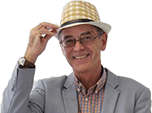 Why is my 2006 Ford Focus vibrating at speed?
My 2006 Ford Focus 2.0TDCI has recently developed a juddering/vibration when I reach speeds above 40mph and is worse around the 60mph area. My throttle pedal also vibrating. My local garage has checked the front tyres, replaced the front brake pads and checked the tracking, and this has failed to solve the issue. He says that this model is prone to rear bearings failing, which might be the cause. Have you any thoughts on this matter?
Asked on by Robin57

Answered by
Honest John
Most likely to be something at the front - possibly driveshafts, possibly a worn bush. They would not show up in an alignment test or a wheel balancing.
Related models

Superb blend of keen handling and ride comfort. Seats five in comfort. five-star Euro NCAP crash test rating.