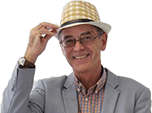 Finding spare parts for a Jaguar XKR
Both passenger and driver seat modules have failed on my Jaguar but the parts are no longer supplied by Jaguar. Does anyone repair them or supply replacements? Both seats are stuck in one position.
Asked on by Paul15

Answered by
Honest John
Similar questions

Is it safe and practical to downsize the tyres on my XK8 from Pirelli 245/50/17 to Falken 235/50/17's?

I cannot find a company that will give me a car warranty for my 12 year old Jaguar XK8 with 41,000 on the clock. Can you recommend one please?

I'd like to recommend Marshalls Jaguar in Peterborough. They've helped me care for my XK8 since the dealership I bought it from closed down. Service and customer focus is really good. I feel properly informed...
Related models

Still a head-turner and now cheaper than ever. Refined, sporting drive. Luxurious feel to the cabin.