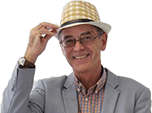 Need a fun car for £10k - any suggestions?
My Ford Puma has finally bitten the dust after 12 years reliable service. I now need to buy a replacement, with £10,000 to spend. What do you recommend as a fun car for this money?
Asked on by Archie

Answered by
Honest John
For fun: an old shape Ford Fiesta 2.0ST (a lot less than £10,000). Less performance, better handling and a lot like a Puma 1.4: a Mazda 2 1.3TS2. You might even find a Fiesta 1.0 EcoBoost 125 for your money. Suzuki Swifts are good too.
Similar questions

I know you are very pleased with your Fiat 500 and I'm thinking of buying one secondhand. Which model would you recommend and what would you recommend as an alternative?

I am a student nurse in need of a good, reliable and reasonably economical car. However I am quite the car snob - having grown up around big brothers who like their cars, I have somewhat acquired the same...

I am recently retired, and am looking to change our second car (a Renault Megane Convertible) in the spring. What I would like is the fun of an old Mini, with all mod cons. We don't like the new BMW MINI,...
Related models

Performance Fiesta. Cheap, sharp and huge fun to drive.

Cheap road tax and economical. Base-model is well equipped. Five-star Euro NCAP crash test rating. Swift Sport is great fun.