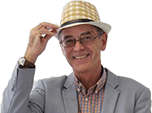 Is newer better when buying a used MINI?
I'm torn between buying two near identical MINI Cooper Ds:

A 2009 model that has air con and cloth seats and a 2007 model which has the whole shooting match panoramic roof, heated leather seats and lots of toys. Both have done 80,000 miles and are available for £5000. Which would you buy?
Asked on by

Answered by
Honest John
Better to go for the newer car. And that fancy panoramic roof can be lots of trouble (usually serious).
Similar questions

I'm on the lookout for a 2010+ Ford S-Max or Galaxy 2.0 Ecoboost. I'm particularly keen on getting a car with a leather interior, but these seem to appear almost exclusively on Titanium X trim models -...

I'm looking to buy a used (2011 model) MINI Cooper diesel. I've seen a few for sale, with high mileage. Are these reliable cars or should I look elsewhere?

I'm looking for a car with a sliding sunroof. "Sunroof" in an advert generally means one that opens (as of course does "electric sunroof"), but "panoramic sunroof" seems to mean either an opening one or...
Related models

Low emissions mean cheap road tax. Longer gearing so more relaxed on motorway. Performance Cooper SD version is great fun.